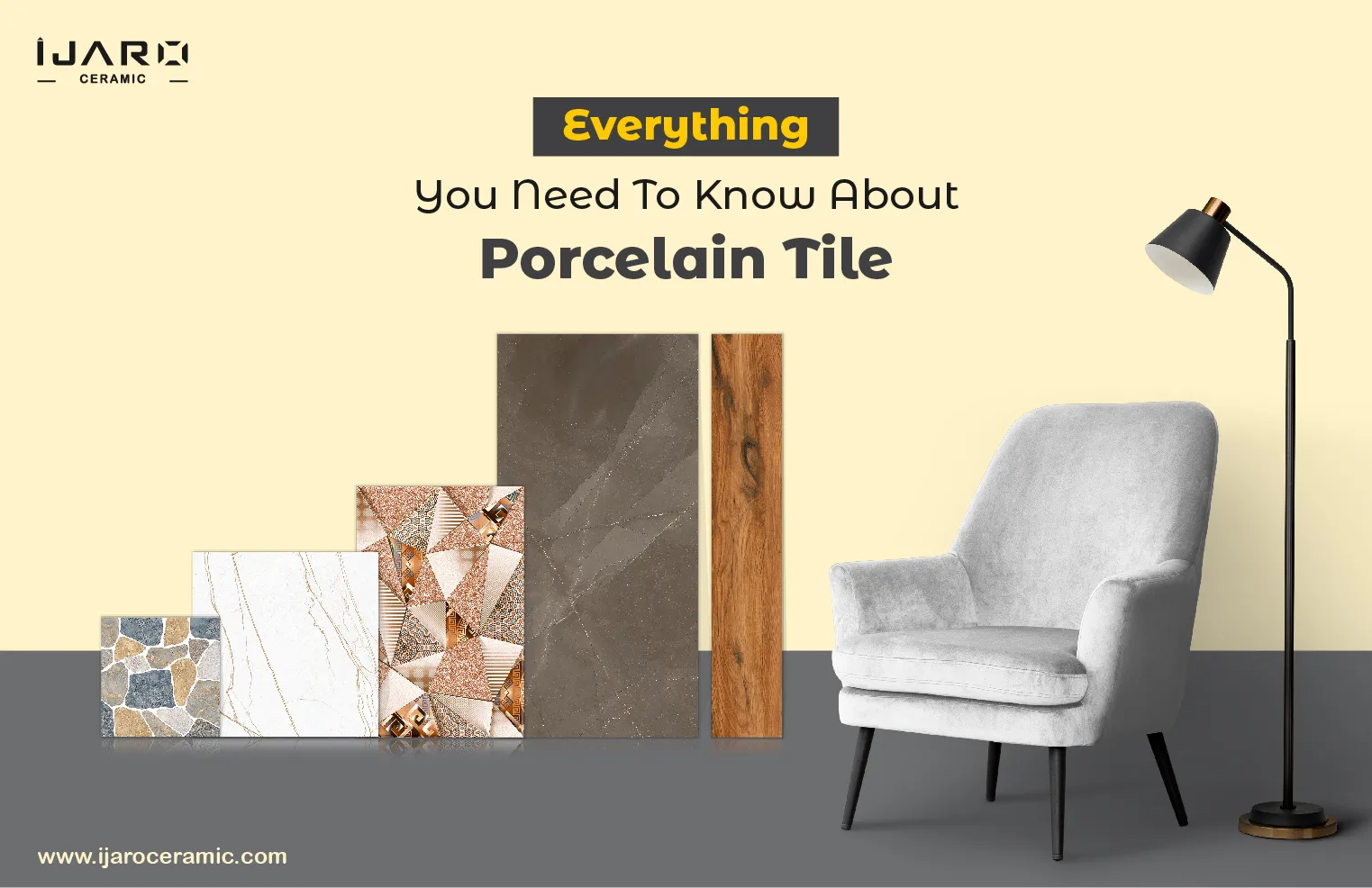 Porcelain is a widely used material for producing many things. When we talk about tiles, there are many kinds of tiles, like ceramic tiles, marble and porcelain tiles. So, if you want to give your home or office a makeover with porcelain tiles, you have come to the right place, as we'll cover everything you need to know about porcelain tiles.
What Is Porcelain Tile?
Architects, interior designers and homeowners have been using porcelain tiles for the longest time on Earth for many years. They choose this because of the qualities the tiles have. They are durable and have smooth finishing making them look elegant and charming. 
When compared to ceramic tiles, they are more robust. Thus, it is the number one choice of people around the globe. Now, you may wonder how this tile is made.
How Is Porcelain Tiles Made?
When you see tiles from a distance, every tile appears to be the same, ceramic or porcelain, but both are pretty different. Did you know? Porcelain is also called a high-fire material at times, it is because this tile is made by exposing raw materials like clay and sand to high temperatures. The temperature varies somewhere around 2,300 °F to 2,400 °F. 
As it is made in extreme heat, it is suitable to witness any climate conditions, from sunny to rainfall and snow. Besides its durability, porcelain is moisture resistant as it does not have pores, unlike other stones. 
What Are the Different Porcelain Tile Types?
You must select your tiles carefully, as not every tile has the same characteristics. For example, there are two main types of porcelain tiles, 
Porcelain Wall Tiles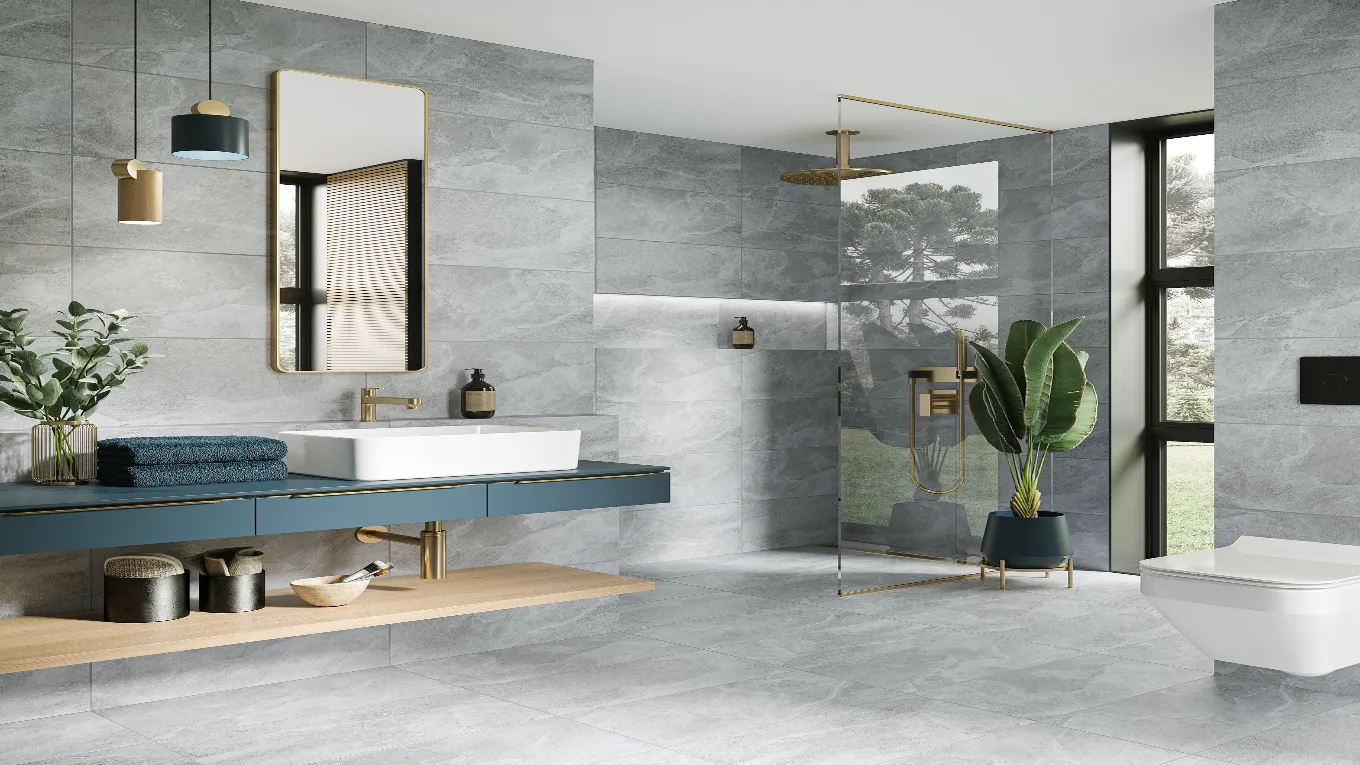 If you are looking for tile installation for walls, these porcelain tiles are the best, as they can mimic any pattern, from abstract designs to wood patterns and marble. They are perfect for living areas, kitchens and bedrooms. 
Porcelain Floor Tiles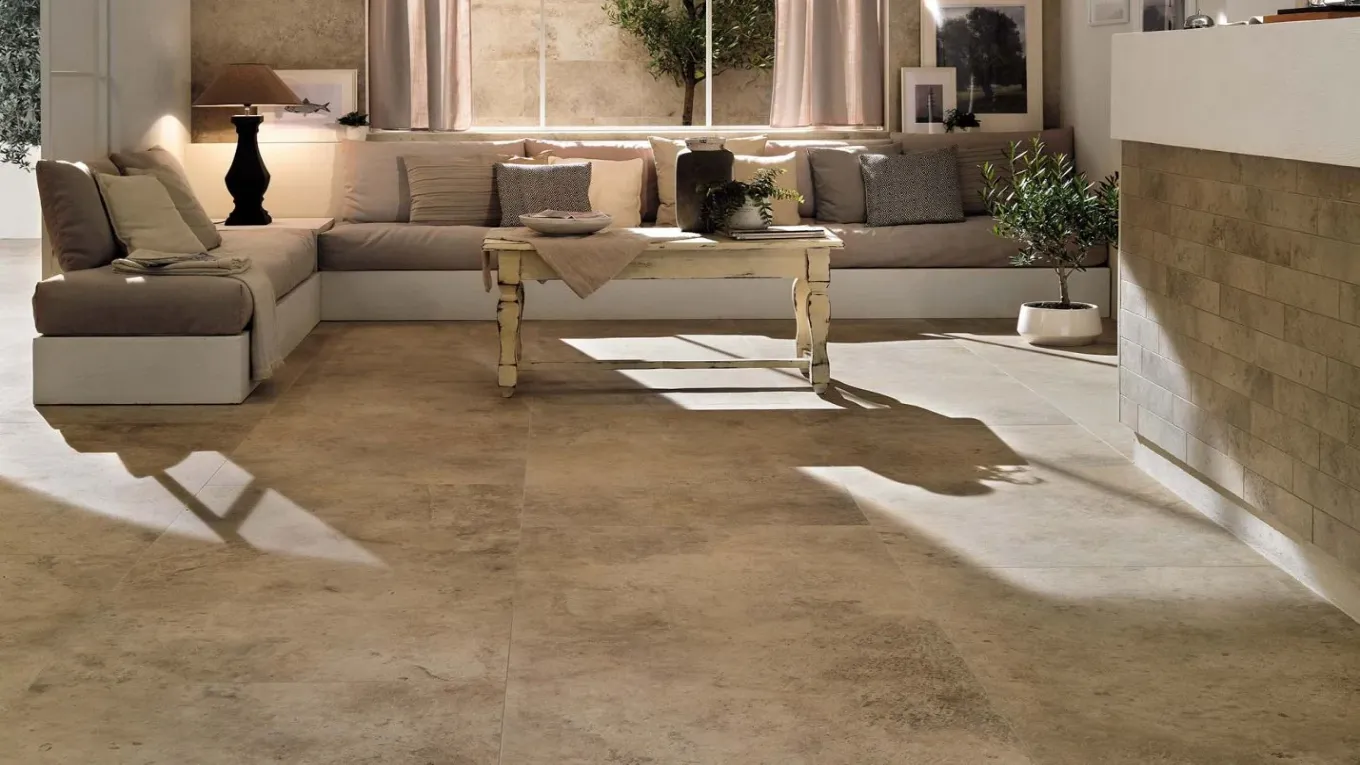 As Porcelain tiles are water and dust-resistant, they are a perfect choice for many architectures for floors. They are durable and, therefore, can be placed indoors and outdoors. The durability of porcelain tiles makes them suitable for outdoor floorings, such as parking lots and balconies. 
Tips to consider while buying porcelain tiles
There are different types of porcelain tiles available in the market. You can choose one according to your need. Three tips to consider while choosing are as follows, 
1) Colour 
Undoubtedly, colour plays the most vital part in tile selection. Imagine selecting a different colour that does not go with your home's decor. The ambience and atmosphere of your home will become chaotic. Thus, always choose colours that go well with your interior theme decor. 
2) Category 
Consider where you are willing to use the porcelain tile. For example, if you want to use it on the floor, always go with Class 5. It is the most rigid grade and hence capable of handling floor traffic. On the other hand, you can choose class 1 for wall tiles, as they are not prone to wear and tear. 
3) Grade 
Do not confuse grade and category, as category represents the durability, and grade represents the thickness and overall quality of the porcelain tile. The top grade is grade 1, which is the thickest and most sustainable. 
Where Are the Best Areas to Use Porcelain Tile?
The best place to use these tiles is anywhere and everywhere. The smooth finish with unmatchable durability makes it compatible with any surface. The waterproof, dustproof, and stainproof porcelain tile can be placed in your kitchen, hall, balcony, and washroom. 
To select the right one, choose the correct grade with the suitable class to suit your needs. 
Terrace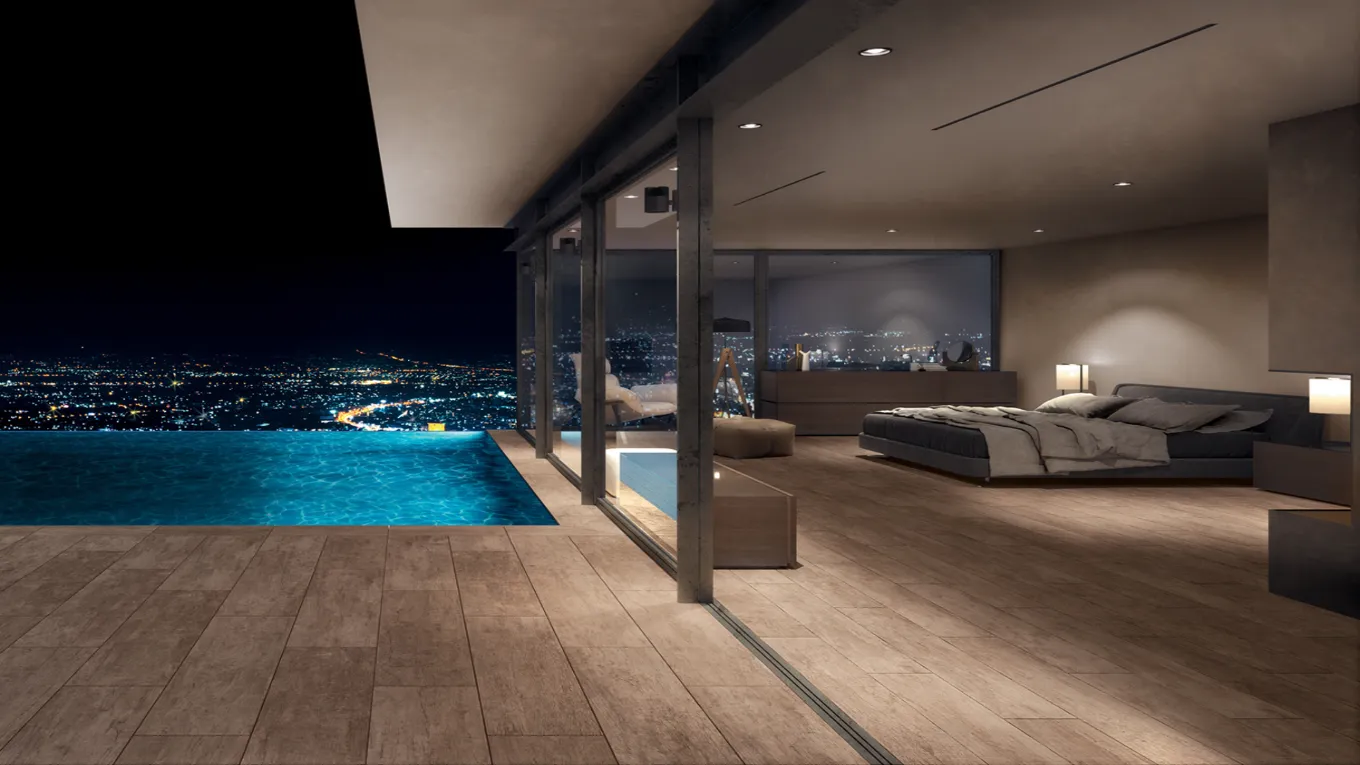 According to the latest research, the terrace has become the second living room after Covid-19. Thus many people arrange small parties and get-togethers with their families and friends.
You must consider tiling your terrace with matt-finish porcelain tiles or stone-look tiles. Make sure the tiles you choose must be durable and strong.
Entrance
Entrance is the first thing any guest will notice while visiting your house, office or shopping mall. The porcelain tiles in your entrance must be attractive and elegant as our surrounding speaks a lot of us, and the entrance will show the vibes and personality of your place.
Balcony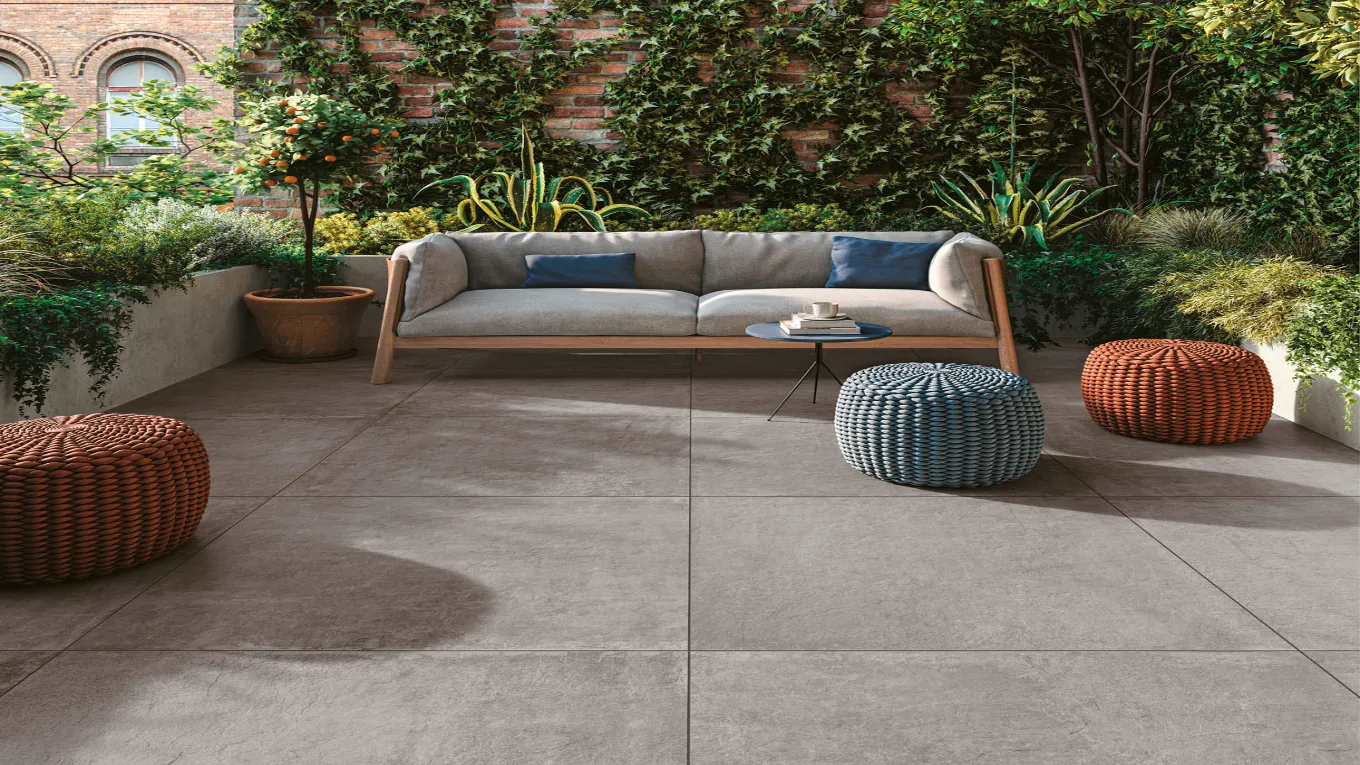 This is the most visited area by everyone in your home, from elders to children. Thus the porcelain tiles you use on the balcony must be a matt finish. Porcelain tiles are best suited for balcony flooring as it has a low water-absorption rate.
Washroom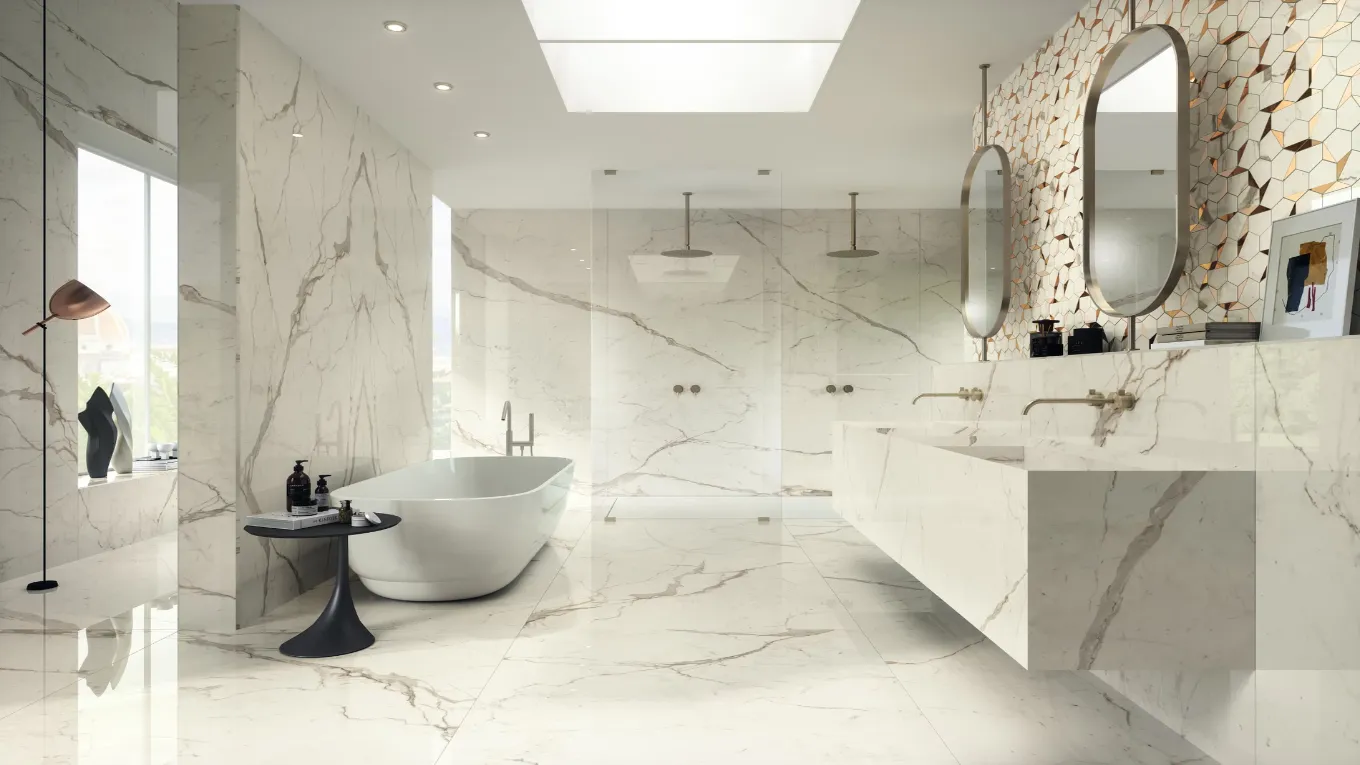 Illumine your washroom using porcelain tiles with innovative and elegant designs. Marble-look porcelain tile and matte porcelain tile are perfect for making your bathroom elegant.
Porcelain floor tile is ideal for washroom area flooring because it is very slip-resistant, temperature-controlled, and durable.
These are some of the best areas you can consider using Porcelain tiles.
To conclude, porcelain tiles are in trend and will stay here forever. The quality and durability make this tile stand out from other flooring options.
As they are the best, we at Ijaro Ceramics, a porcelain tile flooring manufacturer, have diverse varieties and sizes of Porcelain tiles you can choose from. Contact us today to get started with your tiling needs. We are happy to make your dream home a reality.