One of the top producers of ceramic and vitrified tiles is Ijaro ceramic, which is based in Morbi, Gujarat. We are known for providing high-quality and the finest premium tile all over the world.
We are a well-known and reputable ceramic and porcelain tile manufacturers in India. Through innovation and our commitment to the three pillars of architecture, nature, and culture, we have become a leader in the ceramics business.
To begin, let's introduce Ijaro Ceramic.
About Ijaro Ceramic:
We are one of the most well-known tile companies in the world. Including GVT/PGVT, porcelain tiles, wall and floor tiles, parking tiles, slab tiles, and step riser tiles, we are professionals in the ceramics industry.
We have not only a domestic but a global footprint. We pay special attention to international business practices and customer needs. The primary benefit of our group is the inclusion of the most recent and innovative ceramic manufacturer developments in all of our product offerings, which keeps our clients at the forefront of ceramics in all market categories.
Best Collection of Ijaro Ceramic: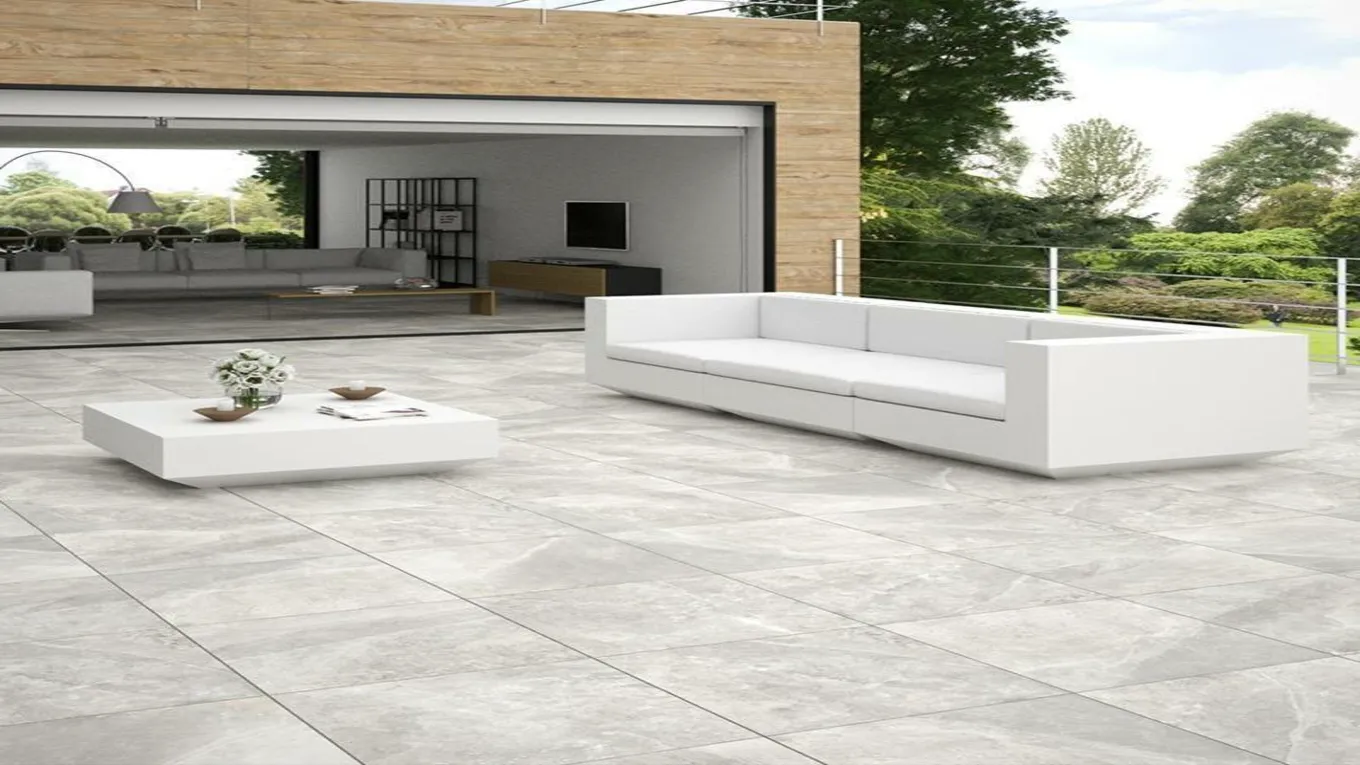 The slab tiles provide the same degree of breathtaking realism that only actual stone can provide. Our slab tiles are exceptionally strong and will retain their current appearance for a very long period due to their chemical composition and manufacturing procedure.
They are quickly replacing traditional flooring solutions as the most popular choice for floor tiles due to their numerous advantages. The greatest option for ensuring low maintenance and extended life is slab flooring. These floor tiles are immune to any harm brought on by exposure to sunlight and are stain, scratch, and abrasion resistant.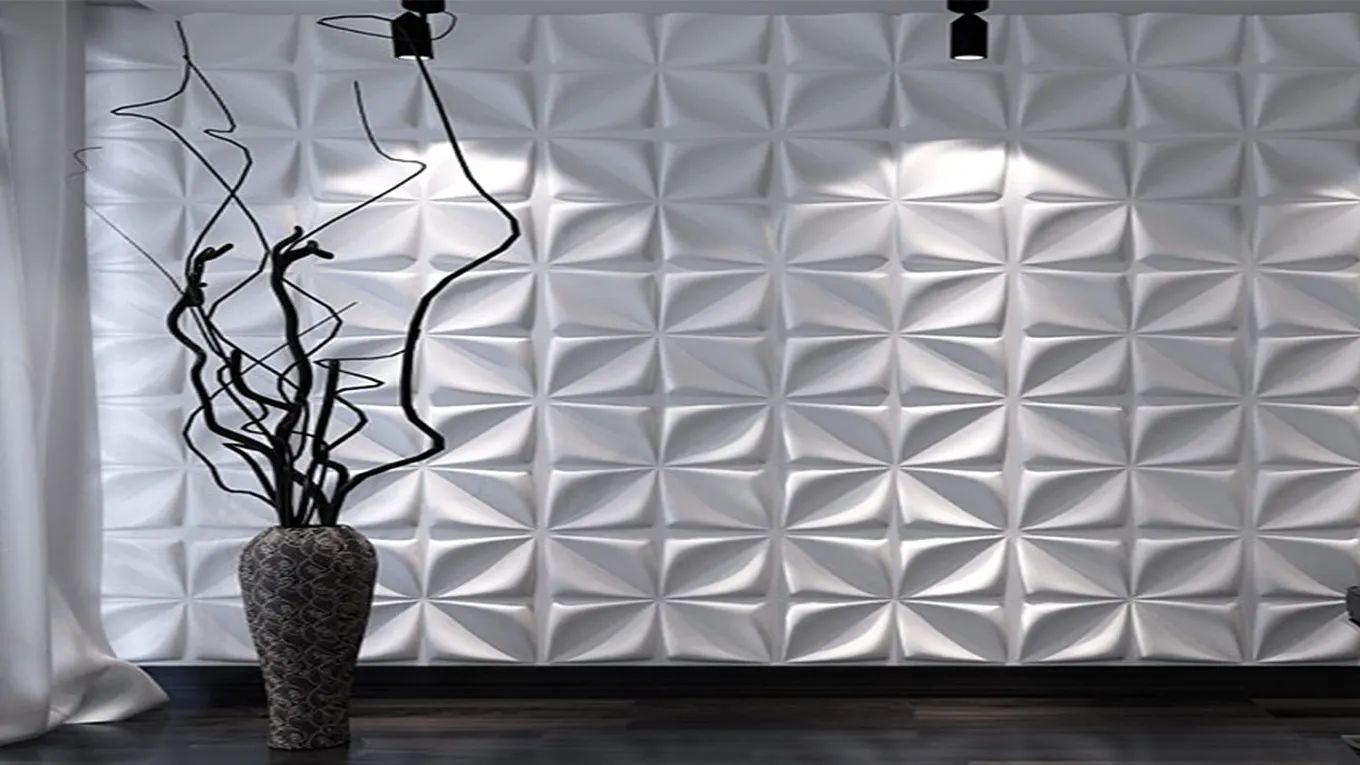 Our contemporary wall tiles work with any design theme. Indoor wall tiles give relief from obtrusive grout lines and give the illusion of more space. Fewer grout joints create a more elegant look and less visual disruption. The best thing about wall tiles is that they are both inexpensive and durable, and are available in a wide variety of finishes, designs, and patterns.
Utilizing digital wall tiles in your home may create a really alluring appearance and increase the value of your house. They are incredibly resilient and simple to clean since they are also resistant to water damage and mold growth.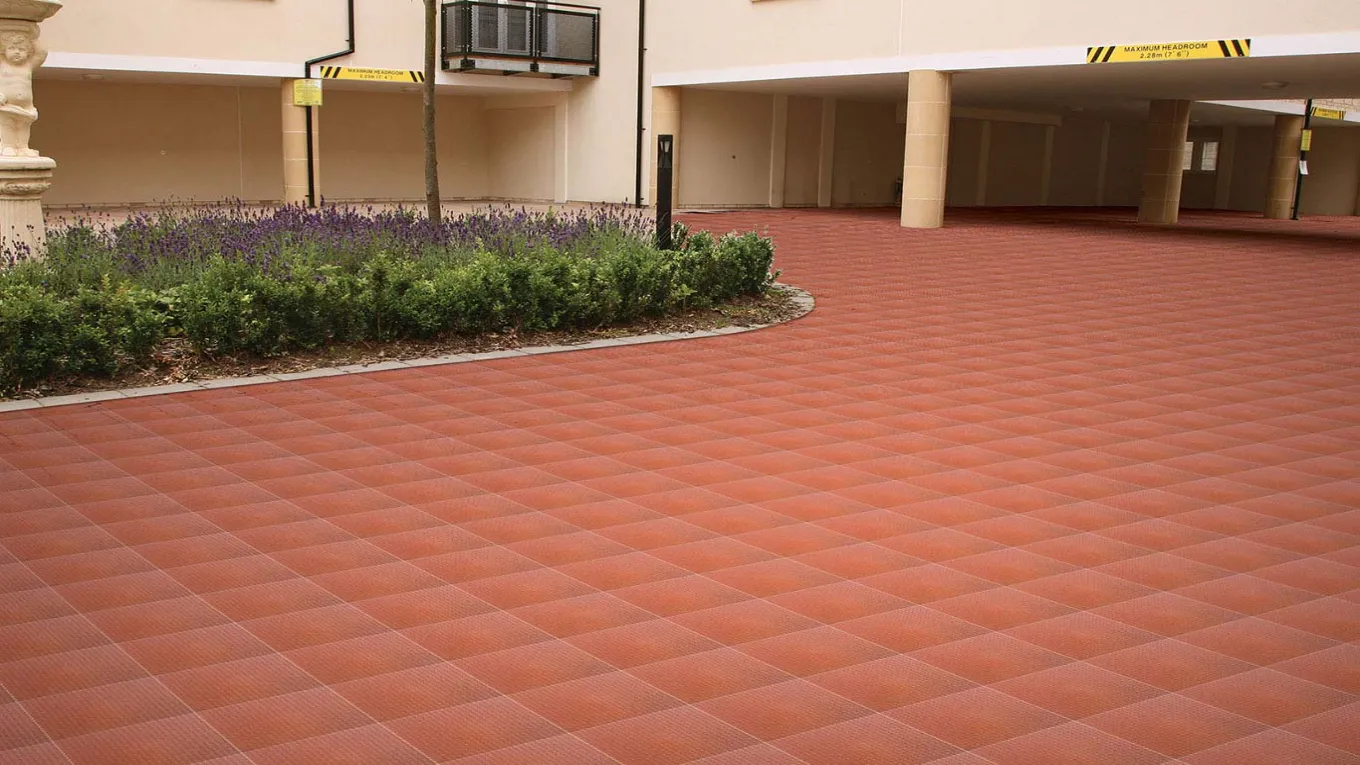 Due to their durability and visual appeal, our parking tiles provide aesthetic value to your parking lot. Our parking tiles are non-slip and water-resistant. It's also crucial to make sure the tiles are sturdy and won't easily break or shatter after a downpour.
The assurance of abundant strength is one of the main justifications for investing solely in highly durable parking tiles. These tiles are rough and durable because of their greater thickness. Heavy trucks may be driven on it without it chipping or breaking.
4.
Glazed Porcelain Tiles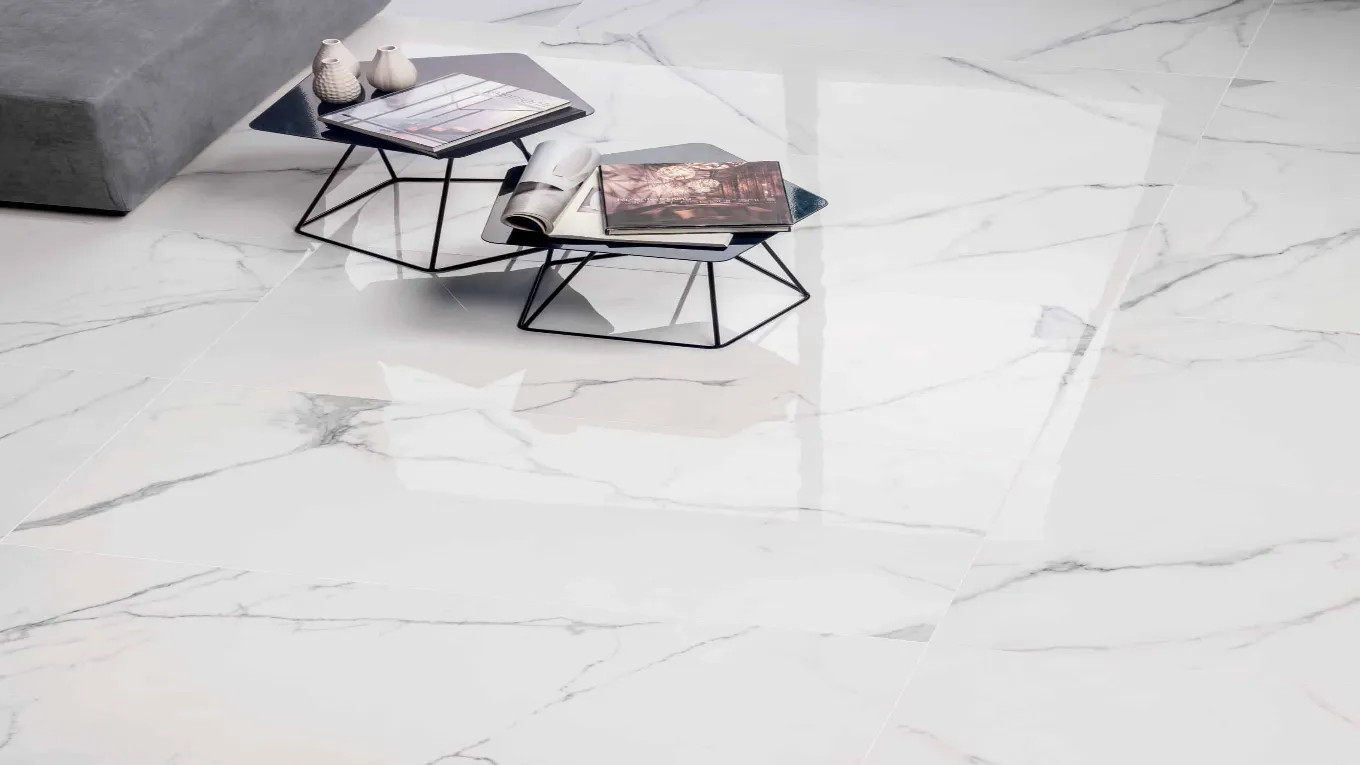 A variety of patterns, colors, and finishes have been used by designers to produce creative space designs utilizing glazed porcelain tiles, giving the conventional design a modern twist. Installation of porcelain tiles in showers is popular because the tiles give the room a lighter appearance and amplify the light. Select glazed porcelain tiles with eye-catching patterns so that the attractiveness of any flooring may be enhanced. These tiles should also be highly durable and water resistant.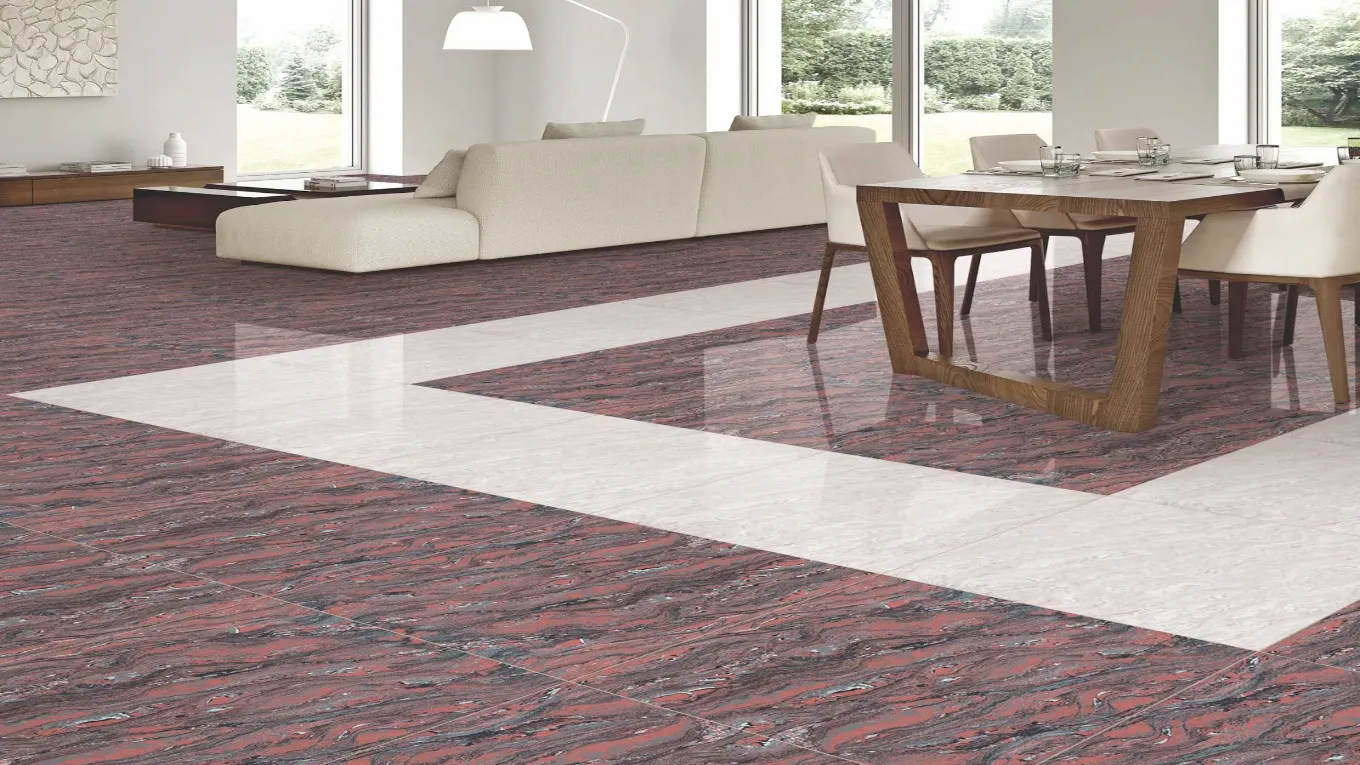 Because they are thicker than regular tiles and were constructed using cutting-edge technology, double charged vitrified tiles are the ideal option for all commercial spaces and areas with heavy foot traffic. These floor tiles may be modified to meet the aesthetic needs of any room thanks to their gorgeous patterns and strong durability. Double charged tiles with an additional Nano-coating layer provide for very robust and high-quality tiles.
What Qualities Are Important In Kitchen Tiles?
Kitchens are notorious to liquid spills, including water, spaghetti sauce dribbles, lost ice cubes, and glasses of orange juice. So water and moisture resistant tiles should be your first priority. There are other advantages of choosing these tiles, such as they are easy to clean and maintain as well as resistant to discolouration.
Why Choose Ijaro Ceramic?
We have consistently emerged as a household name in manufacturing and selling the highest quality ceramic and porcelain tiles. We have built a global presence by effectively establishing ourselves as a brand with our high quality and diverse products.
Our tiles are exported in 35+ countries. For the convenience of our clients, we have tied up with major shipping lines and offer the best possible sea freight prices.
Meeting client expectations and building high-quality products is our first goal as a wall and floor tile manufacturer and supplier in India. We employ the most recent production techniques to create exquisite patterns and premium tiles in India in order to satisfy customer expectations.
To stay ahead of the competition in business, constant innovation is a need. In order to manufacture and export the best tiles in the ceramics market, Ijaro Ceramic has a dedicated research, development, and innovation team that regularly investigate and invent new & sustainable designs and products.
So this was an introduction to leading tile company Ijaro Ceramic and an overview of our products. It gives you an idea of how we stand out from other tile manufacturers. Check our products collection for technical information and finishes of our tiles products.