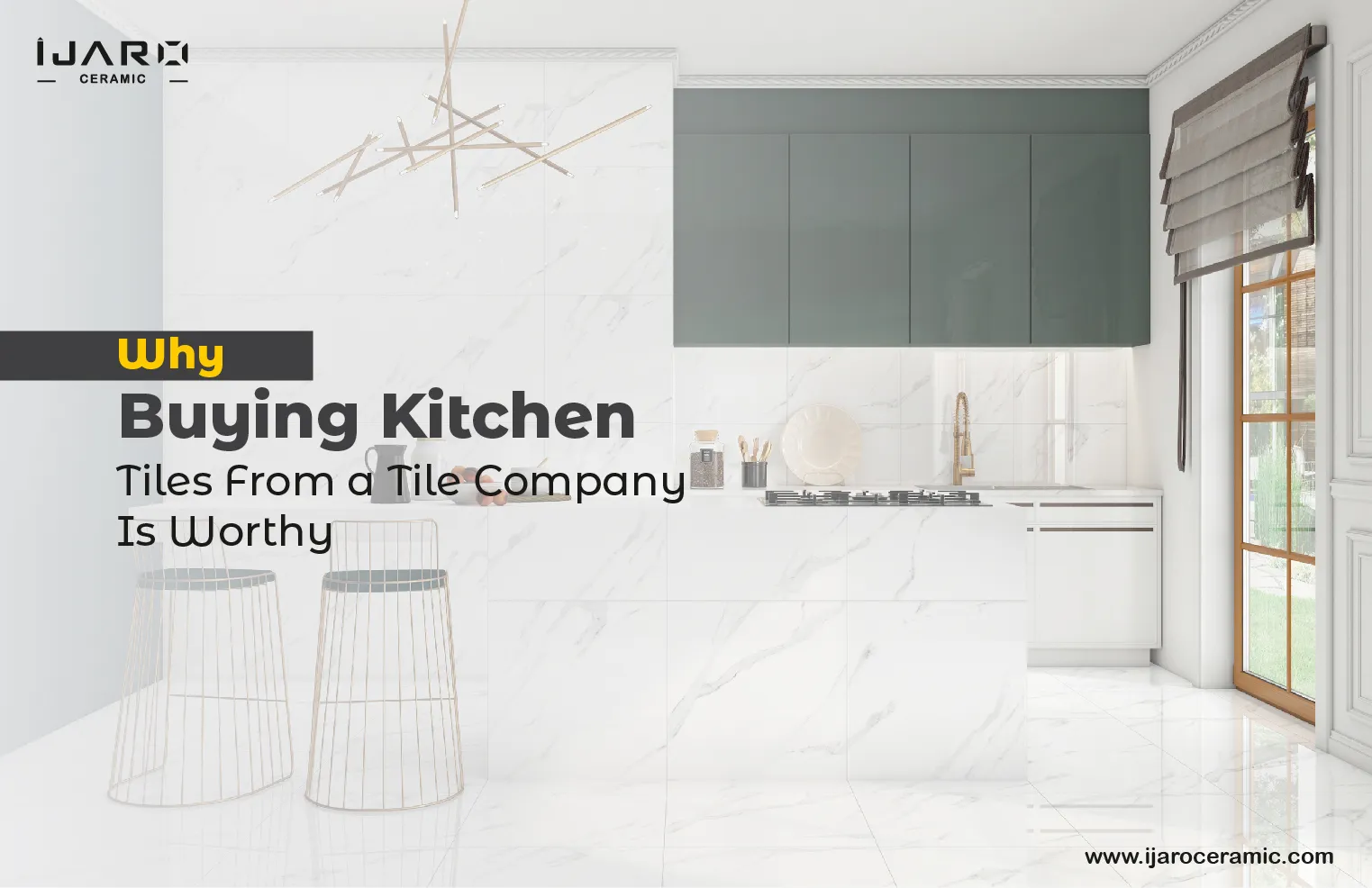 Choosing the best tile for the kitchen is very important. Depending on the substance employed, it is strong, water resistant, and stain resistant. It endures a lot of foot movement on the floor. When used as a backsplash or to decorate a wall, it may visually unify a kitchen. All of those are areas where we like to use kitchen tiles.
Your space's ability to seem better is greatly enhanced by a tile backsplash. You may choose a tile that exactly complements your design style and colour scheme thanks to the abundance of colour selections, style alternatives, and backsplash designs available.
Ijaro ceramic is a leading tile company and industry leader in high quality tiles manufacturing, including kitchen tile, porcelain, wall, floor, parking, slab, and step riser tiles. Our porcelain and ceramic tiles are best for kitchen flooring and are available at reasonable prices. In this blog, you will know what qualities are required in kitchen tiles and which type of tiles are best for it.
Tile for kitchen Floors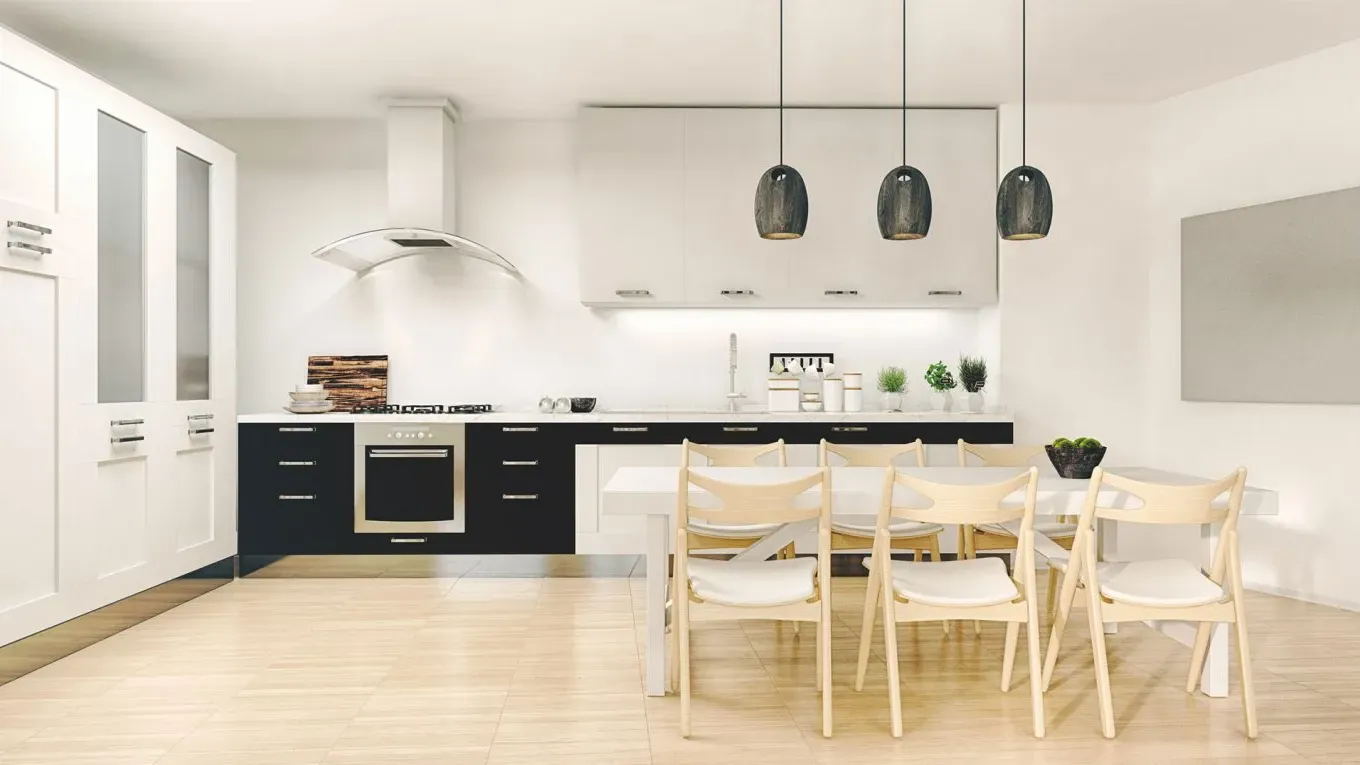 Ceramic, porcelain, and stone are the three main types of kitchen floor tile. Ceramic tile is simple to maintain and available in a wide range of colours. Additionally, it is quite durable and affordable. It is considerably more permeable since it is not as firm as other tiles. It may become stained and scratched over time.
On the contrary, porcelain tile is stronger and more stain and water-resistant than ceramic tiles, but its price is a bit higher. Porcelain tiles are types of ceramic tiles that burn at a higher temperature, which makes it tougher and less porous. Because of this, it resists stains better than alternative materials and is simple to clean.
Why Choose Ijaro Ceramic Tile Company?
Ijaro Ceramic tile company is an excellent option over competing brands for a number of reasons, including the fact that it leads the industry in producing high quality floor tiles, provides a wide selection of exquisite designs and cutting edge finishes. We have the best manufacturing technologies to guarantee product quality, and have a well-connected global network of dealers, distributors, and suppliers.
These data collectively provide compelling evidence for why you should always pick Ijaro tile company over other tile producers. Not to add, the business offers great customer service for both domestic and foreign clients.
What Qualities Are Important In Kitchen Tiles?
Kitchen tiles are very important to be scratch resistant. A tile's resistance to dents and scratches increases with its hardness. So glazed protected porcelain tiles can be the best option for this. Because it is much stronger and harder than other tiles and can withstand aggressive scratches and abrasion to some extent.
Kitchens are notorious to liquid spills, including water, spaghetti sauce dribbles, lost ice cubes, and glasses of orange juice. So water and moisture resistant tiles should be your first priority. There are other advantages of choosing these tiles, such as they are easy to clean and maintain as well as resistant to discolouration.
Small children and animals could have trouble with a smooth surface tile. If either, you could think about choosing a tile with greater texture. But keep in mind that texture will make cleaning more difficult.
Some tiles require frequent upkeep. For instance, when installing stone tiles, sealing is required. After that, they must be resealed every ten years. So while choosing the ideal kitchen floor tiles for your kitchen, it is very important to choose low maintenance tiles. So you must consider the level of maintenance while choosing tiles.
Ceramic tile may often be installed by the majority of do-it-yourselfers, while other varieties, like porcelain, require expert installation. Don't forget to account for the cost of hiring someone to install your kitchen floor when creating your budget.
Best Tile For Kitchen From Ijaro Tile Company
Some of the top tiles for kitchen walls are listed below.
Ceramic Tiles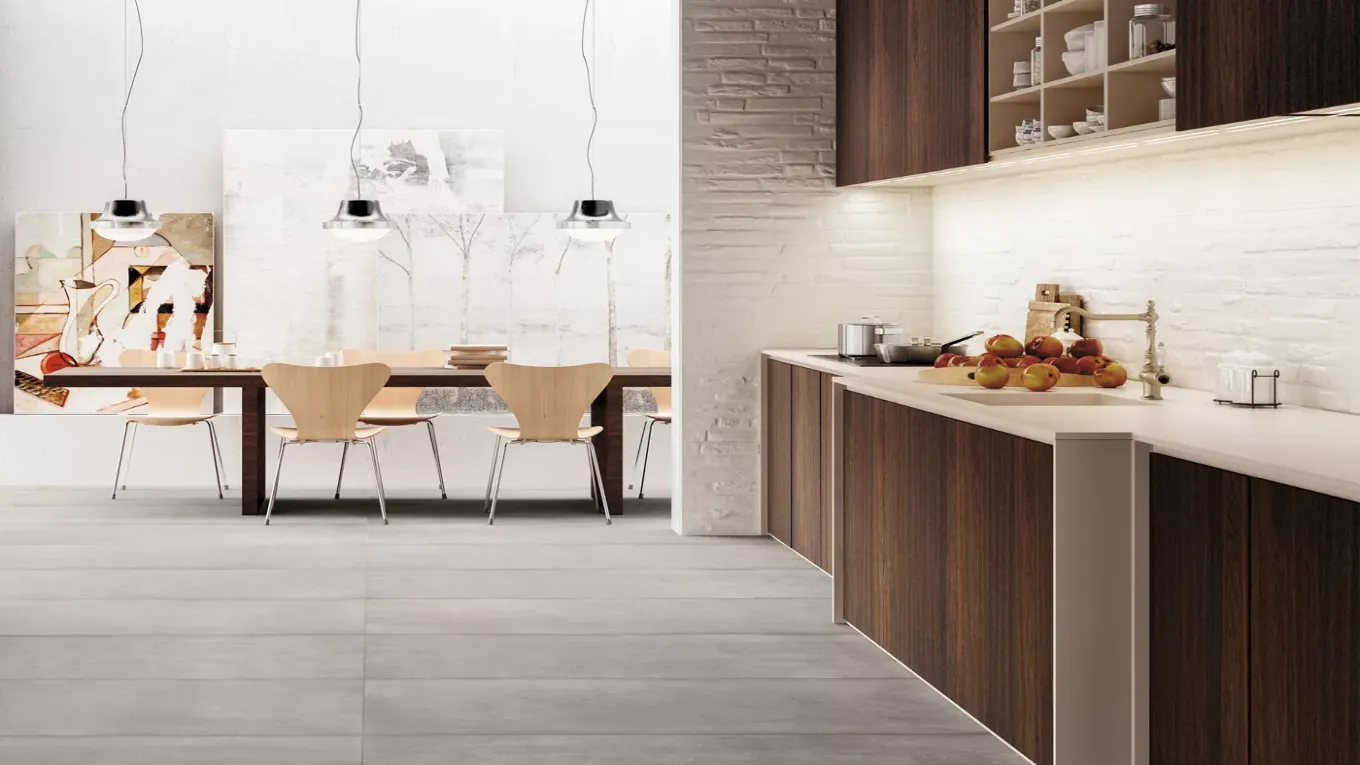 Ceramic tiles are durable and a wonderful option for residential or commercial kitchen designs since they are impervious to moisture, stain, scratch, and fracture resistant and offer an additional layer of protection against damages. Because of their hard surface, ceramic tiles are impermeable and hence resistant to water and moisture, which makes them less likely to harbour bacteria and mould.
Porcelain Tiles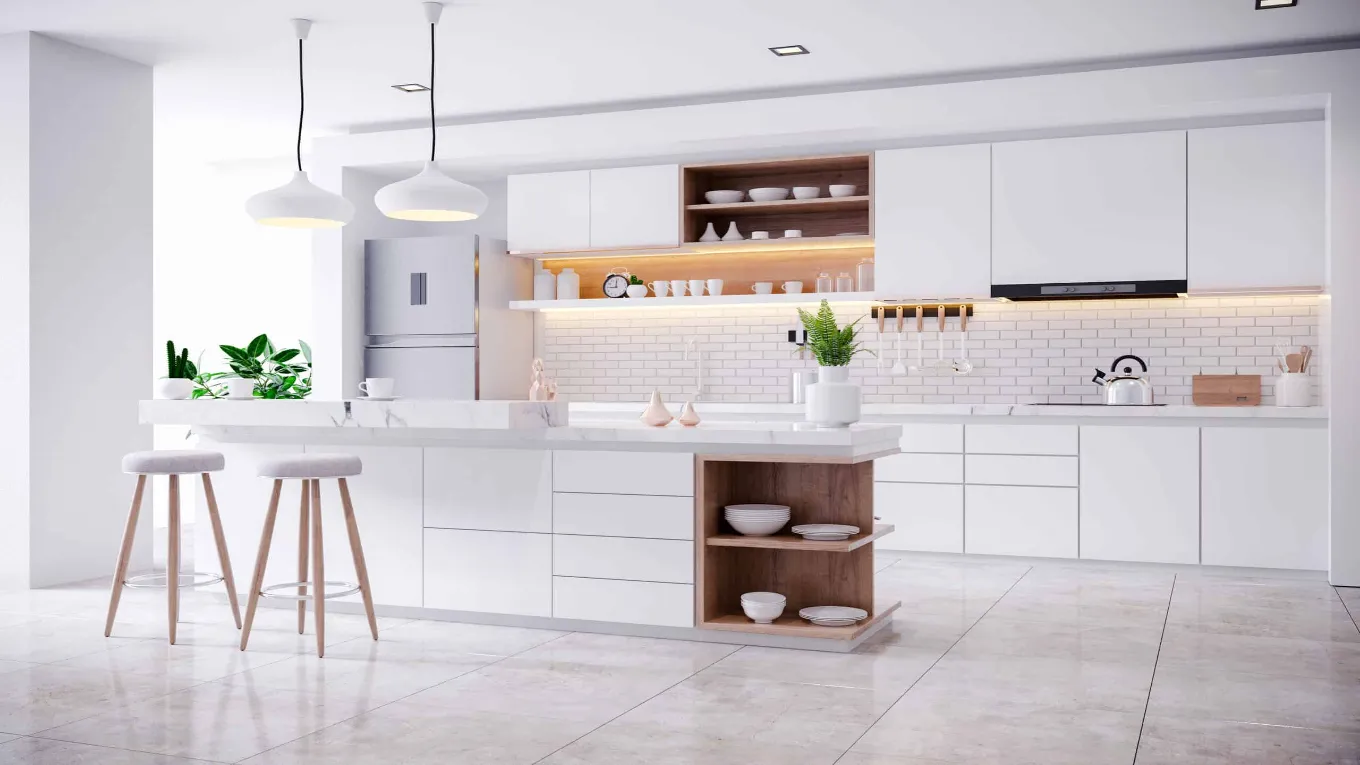 Porcelain tile can complement any design theme of your kitchen. Because porcelain floor tiles come in a vast range of finishes, styles, and patterns, are reasonably priced, and are both strong and lasting. It may add a sense of warmth and brilliance to a kitchen while also giving it a very opulent look and atmosphere.
Digital Wall Tiles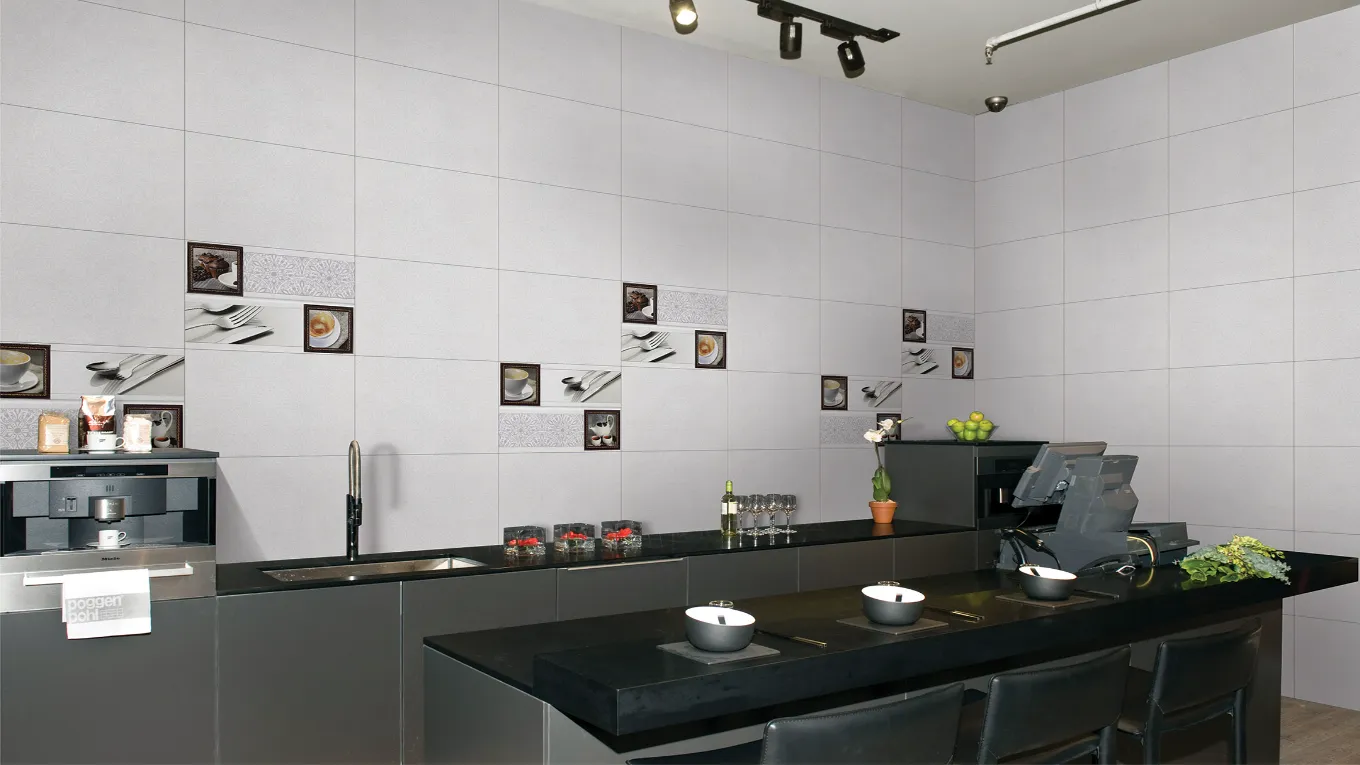 Benefits of digital wall tiles are their cost and toughness. At Ijaro Ceramic, a renowned ceramic and porcelain tile company has a large collection of wall tiles. So, users have a variety of design options to pick from. The tiles also have minimal water absorption capacity and are also damp resistant. Because of this, the tiles retain their shape despite regular use which can withstand significant wear and tear.
So many types of tiles are available for kitchens today. So It could be challenging to select the ideal tiles for the kitchen area. But after reading this blog, you now have enough knowledge about kitchen tiles which will help you to choose perfect tiles for kitchen wall and floor from the best tile company
Ijaro ceramic is one of the leading porcelain and ceramic tile companies located in Morbi, Gujarat. We've established a reputation for providing the greatest quality tile accessible worldwide. We manufacture and export many different types of tiles and sanitaryware products which you can see in our collection.