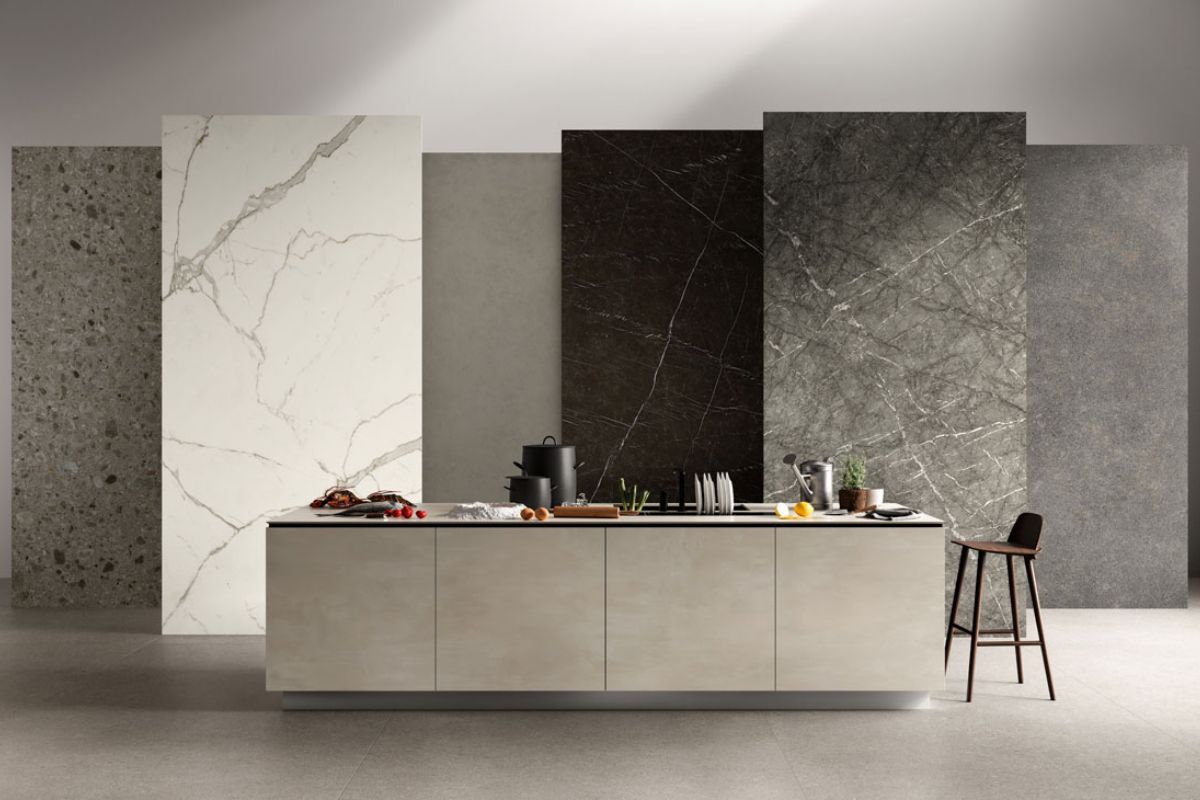 Are you searching for the best tile option for your home renovation project? Large porcelain slab tiles made by top porcelain tile manufacturers can be the perfect choice for you. There are many advantages of using these tiles which will help you to transform your house into your dream home. Along with giving long-lasting support, it will also save you money. Do you want to know how this can be possible?
Let us see through our blog how large porcelain tiles can benefit you and what are its advantages.
7 Advantages Of Using Large Porcelain Slab Tiles
Durability
Porcelain slab manufacturers utilize high-temperature production methods to create large, durable tiles that are resistant to wear and tear. The thickness of these tiles further enhances their durability and promises long-term use.
In addition to their impressive durability, porcelain slab manufacturers prioritize resilience and longevity. Therefore they are extremely durable in comparison to other floor tiles.
Diverse Designs
There are so many diverse design ideas you can create with porcelain large slab tiles that you just can't do with other tile options. Large slab tiles give a spacious feel to every room giving your home a luxurious appearance. With different patterns and color combinations, you can achieve the decoration of your home that you envision.
There are also many porcelain slab tile manufacturers who deal in customized tiles. So you can also get a design that perfectly suits your space.
Sustainable For High Traffic Areas
Porcelain slab tiles are the most sustainable home decor option for high-traffic areas. Once installed, these tiles last for years. From your childhood laughter to your grandchildren's first smile, these tiles will accompany you for generations.
So for high-traffic areas, it is the best choice to go for. Therefore be it outdoors or the kitchen, living room or bathroom, these tiles give you desired sustainable results.
Moisture Resistance
Porcelain large slab tiles are an excellent choice for indoor and outdoor settings due to their moisture-resistant properties. Unlike any other materials, these tiles do not degrade when exposed to water, making them ideal for areas such as kitchens, bathrooms, and parking spaces.
Such places always get spoiled due to water and become the cause of diseases and accidents. But moisture-resistant large slab tiles made by top porcelain tile manufacturers, prevent water absorption and bacterial growth. Thanks to their small pores, moisture does not retain on these tiles, due to which the risk of slipping and accidents is also avoided. That's why these tiles are a practical and stylish choice for any indoor as well as outdoor spaces.
Easy Maintenance
If you're someone who tends to neglect maintenance, then these titles are perfect for you. Porcelain slab tiles have a spacious and easy-to-clean surface, making maintenance straightforward. As we have talked earlier, these tiles are water and scratch resistant making it more effortless to keep them clean. Be it ketchup stain or pickle splatter all vanish in just one swipe.
Large porcelain slab tiles also have UV-resistant property. That's why you don't need to frequently replace tiles due to extreme weather conditions. With other tile options, cleaning the bathroom can take hours, but with Large Porcelain Slab Tiles, it's a matter of minutes.
Cost-effective
The installation cost of small tiles can blow your home renovation budget. Their installation process is complicated and requires the expertise of professionals, which is why the cost is so high. However, porcelain large slab tiles are a cost-effective option. Their large surface area means that installation will take less time and be less complicated.
Eco-friendly
Many porcelain tile manufacturers use recyclable porcelain material into producing large porcelain slab tiles. Therefore, these tiles are eco-friendly and sustainable as well. We have seen earlier that these tiles last for a long time. Therefore it reduces the harmful effect on nature due to manufacturing.
Conclusion
After looking at all the advantages, it becomes clear why porcelain large slab tiles are a worthwhile choice for indoor and outdoor settings. You just have to take care of the perfect size and quality at the time of purchase. Therefore always choose top porcelain tile manufacturers for optimum results.
Ijaro Ceramic is one the leading porcelain tile manufacturers in India. We have a global export network and are recognized for our best quality products. We have a wide diversity of products in porcelain slab tiles with an affordable range. Our dedicated experienced team makes sure of the delivery of the best quality products to our customers. Reach out to us through mail or contact us through a call to make your dream home beautiful.