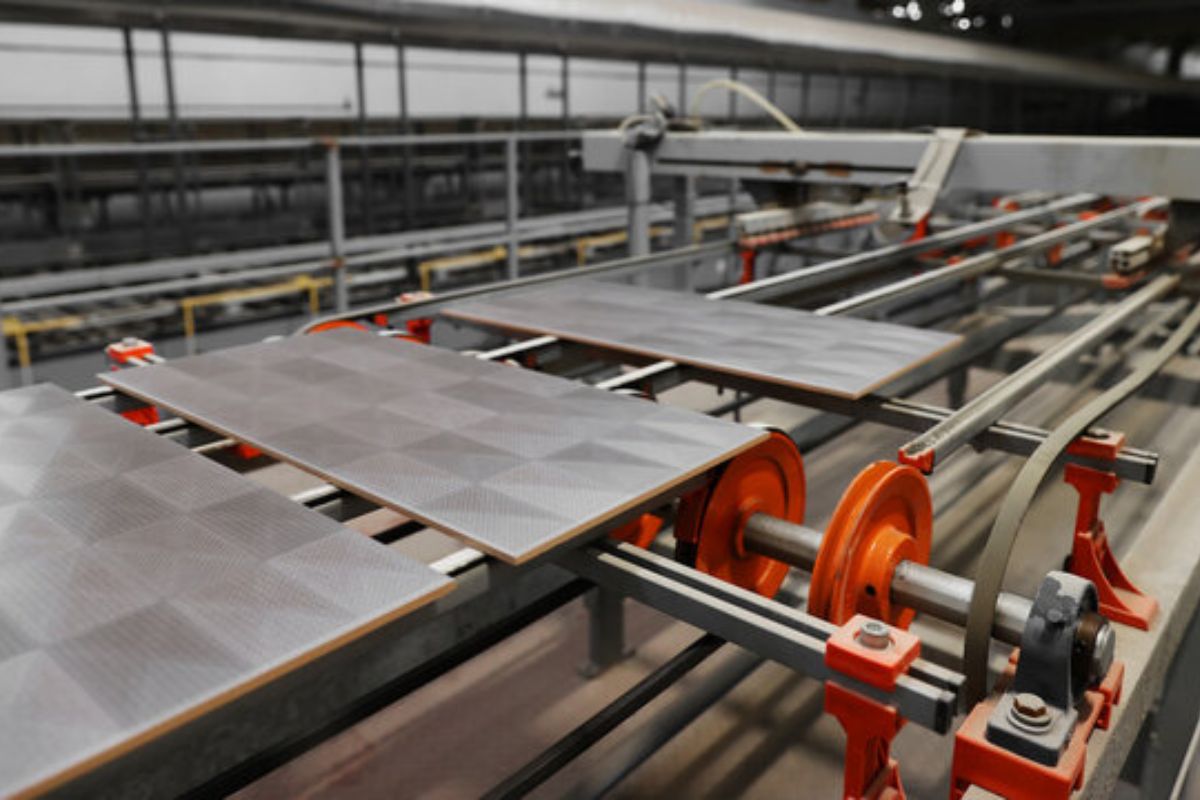 India is a country of natural resources which is the foundation of many businesses born in India. The ceramic industry is its best example. India is one of the largest producers of tiles in the world. Many tile manufacturers located in India are acting as fuel to gear up this ceramic industry forward.
All of These manufacturers have been working for many years to beautify your homes through their continuous efforts. But which of these manufacturers are there who are known as leaders in this industry?
Let us have a look at the top 10 Indian ceramic tile manufacturers who control the entire ceramic tiles market.
A Leading Ceramic Tile Manufacturers In India
Kajaria Ceramics
Kajaria ceramics is one of the dominant players in the Indian tile manufacturing industry. Founded in 1988, Kajaria tile has decades of experience in this field and knows for its high-quality and durable tiles. Their unique tile patterns and innovative design set the apart from other ceramic tile manufacturers. In the last few years, Kajaria represents itself as a global leader is present in over 35 countries with a huge network of 1700 dealers and nearly 1300 sub-dealers.
It's not just a brand but a super brand. Kajaria ceramics has around 3000+ designs in tiles and has recently approached actor Akshay Kumar as the brand ambassador.
Some of their best-selling products:
Kajaria Ultima: This is another premium range of tiles that offer a wide range of colors, patterns, and textures. The collection is known for its high-tech digital printing technology, which provides a realistic look and feel to the tiles.
Kajaria Ceramic Wall Tiles: Kajaria offers a variety of wall tiles that come in 5 different sizes and 40+ finishes. These tiles are known for their ease of maintenance, durability, and affordability.
Somany
Incorporated in 1968, Somany is an award-winning ceramic tile manufacturer in India. They are known for their one-of-a-kind designing style and sustainability. The company also has a huge R&D department for new innovations. From this, you can observe that they are truly dedicated to quality and customer satisfaction.
With the help of their experts and cutting-edge technology, Somany offers a range of customizable tile options. Also, Somany ceramics has appointed actor Salman Khan as its brand ambassador for the promotion. Let's see some of their unique products,
Somany Glazed Vitrified Tiles: These tiles have a vitrified layer over the surface of the tile that makes them highly durable. It makes them resistant to scratches and stains. The tiles come in various sizes and designs. Therefore customers can choose according to their needs. These tiles are ideal for high-traffic areas such as commercial spaces and homes.
Somany Polished Vitrified Tiles: This special edition is known for its glossy finish and stunning look. They are available in various sizes and color schemas. Therefore are ideal for modern and contemporary interiors.
Simpolo Ceramics
Simpolo is a renowned and fastest-growing name in the ceramic industry for its innovative anti-bacterial iM+ Technology and scratch-free POSH surface tiles. Simpolo Ceramics is established in 1977 and uses the next generation of technology Continua+ to manufacture tiles. The company is well-known for its usage of natural and renewable energy sources for its manufacturing process. By this, they are creating a healthy impression on the environment.
Simpolo has developed a closed-loop recycling system that allows it to recycle and reuse waste materials. The collection is available in a variety of color schemas and patterns providing diversity to the customers. To take its brand to the next level, the company has appointed Hrithik Roshan as its brand ambassador.
Let's see their best-selling products:
3D Collection: Simpolo's 3D Collection features tiles that are designed to create a three-dimensional effect on walls. These tiles are perfect for creating a unique and eye-catching feature wall or floor.
Metallic Collection: The Metallic Collection from Simpolo features tiles that are designed to have a metallic texture and finish. These tiles are perfect for creating a glamorous and modern look in any space.
Orient Bell Ceramics
Established in 1977, Orientbell Bell is another leading ceramic tile manufacturer in India. In the tile industry, Orientbell has an experience of 40 years. Their significant experience and quality workers help them create timeless masterpieces. Moreover, they are continuously adopting modern-day technologies to make the shopping experience smooth for their customers. Orient Bell Ceramics has also a significant presence in international markets. Therefore they have a global perspective and understand the needs of customers worldwide.
Orient Bell Ceramics also offers customization services. It allows customers to create unique tiles that suit their specific needs. The unique thing Orient Bell Ceramics has is its tile visualizer tool. It allows customers to visualize how different tiles would look in their space. Here are some of their best products,
Forever Tiles: Orient Bell Ceramics offers a range of tiles called ForeverTiles that are designed to last a lifetime. These tiles are made from high-quality materials and come with a lifetime warranty.
Germ-Free Tiles: Orient Bell has a range of germ-free tiles that are designed to inhibit the growth of bacteria and viruses. These tiles are perfect for spaces where hygiene is a top priority.
Johnson Tiles
Johnson Tiles is a leading British ceramic tiles manufacturer that is operating in India since 1958. They are also called the pioneers of the ceramic industry in India. Johnson Tiles is known for its use of advanced manufacturing technology in its production process. The company also provides marble and quartz tiles along with man-made tiles in its flooring solutions.
Johnson Tiles always has a customer-centric approach and strives to provide high-quality products to its customers.
Let's look into some of the masterpieces by Johnson Tiles:
Savoy Tiles: Johnson Tiles' Savoy range is inspired by the classic Art Deco style of the 1920s and 30s. The range features a selection of decorative ceramic tiles in bold geometric patterns and pastel colors.
P3 Tiles: Johnson Tiles' P3 range features slip-resistant tiles that are designed to provide a safe, non-slip surface. The range is ideal for areas where there is a risk of slipping such as bathrooms.
RAK Ceramics
Founded in 1989 by H.H. Sheikh Saud Bin Saqr Al Qasimi, RAK Ceramics is a global leader in ceramic tile manufacturing and operates in over 150 countries. In 2017, the company started its business in India, morbi. Therefore their global exposure and experience are incomparable. RAK Ceramics has diversified its product portfolio beyond traditional ceramic tiles. They continuously focus on innovation and has introduced several new technologies to its production process.
RAK Ceramics has collaborated with several designers and architects to create unique tile collections. Today the company has more than 900 dealers in India which boost its growth and reach more and more people. Let's see some of its popular tiles products,
Wood Art Collection: The Wood Art collection from RAK Ceramics features tiles that are designed to look like natural wood. The collection is available in several shades and finishes.
Concrete Collection: RAK Ceramics' concrete tiles collection is designed to look like real concrete finish and design. These large format tiles are perfect for creating a seamless look in any space.
Ijaro Ceramic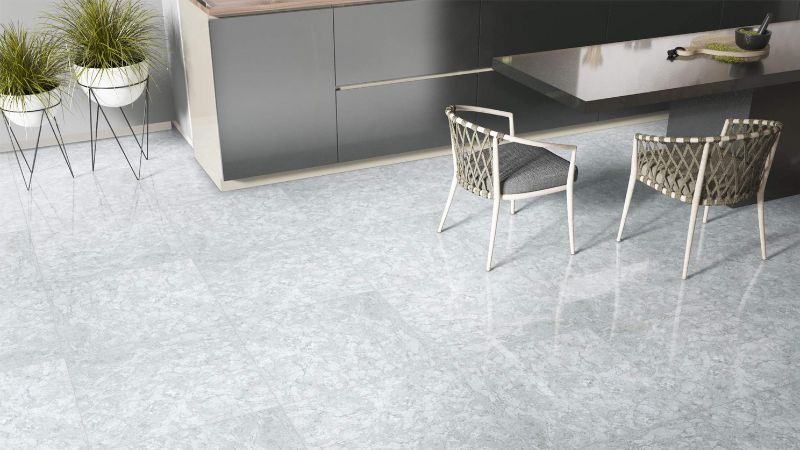 Ijaro Ceramic is where quality meets innovation and excellence. Ijaro Ceramics is where quality meets innovation and excellence. We exceed expectations by providing ultimate quality and effort. We are committed to excellent craftsmanship in every product we make.
Ijaro Ceramics is bringing a fresh and dynamic approach to ceramic design. So Join us in our journey to transform the ceramic industry in India. Experience the art of ceramic excellence with Ijaro Ceramics.
Go through some of our stunning designs:
Stone Effect Tiles: The Stone Effect Tiles from Ijaro Ceramics are a popular choice for those who want to add a natural look to their home. These tiles are designed to mimic the look of natural stone.
The Metallic Tiles: Our Metallic Tiles are a great way to add a touch of glamour to any space. These tiles are perfect for creating a lavish look.
Mosaic Tiles: Mosaic tiles are a great way to add a pop of color and texture to any space. Ijaro Ceramics offers a wide range of mosaic tiles in several designs and finishes.
End Note
Through this blog, we take a look at some of the best ceramic tile manufacturers in India. All these manufacturers are excellent in their own right and will give you the best quality and sustainability. But the list doesn't end here. There are more such manufacturers who are contributing their efforts to raise the ceramic industry to its next height, which we will keep adding to this list.