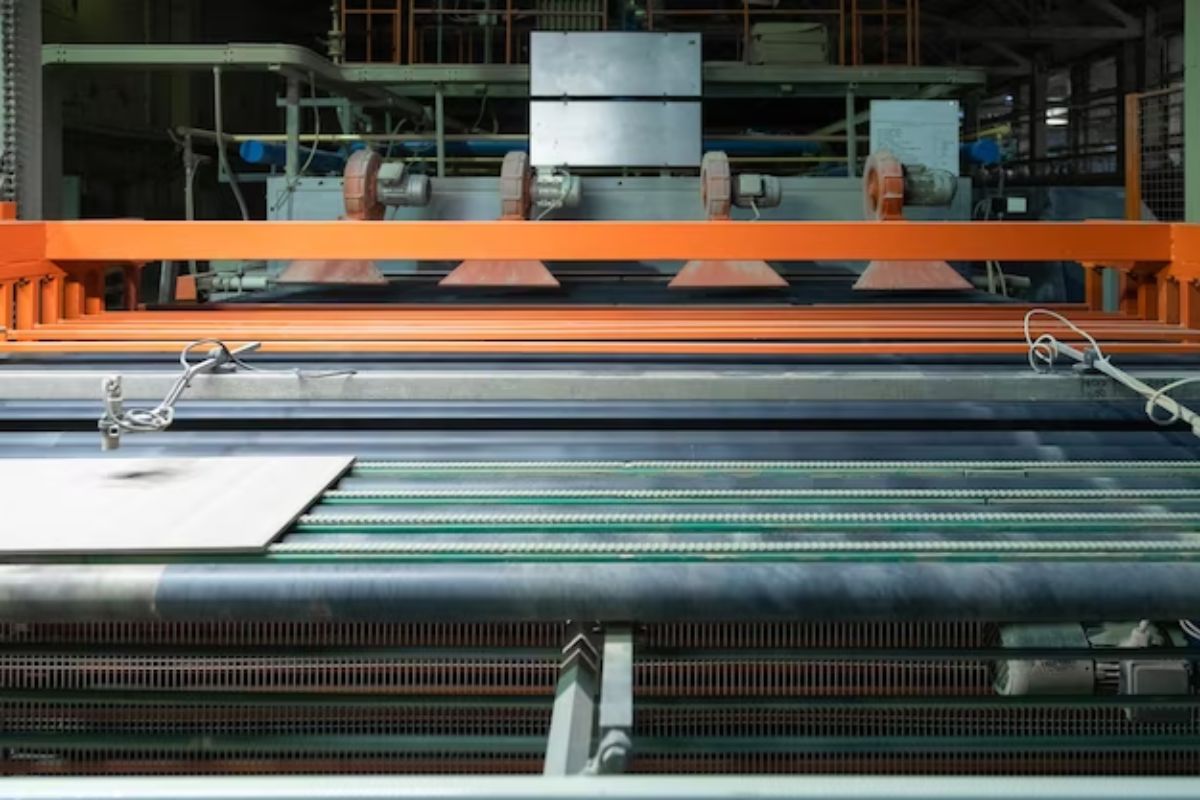 Tiles are an essential part of your home. Be it your patio, kitchen, bedrooms/bathrooms, or amazing gardens - a good set of tiles can make all the difference in setting the space's aesthetic.
Tiles are used for many purposes. However, flooring and backsplashes are effective uses for installing tiles in a home. Tiles from different manufacturers also make a big difference in deciding what to choose and what not to choose in your house. This blog post lists the top 10 tiles manufacturers in the USA. It will help you navigate and choose the best tile manufacturer for your home or office.
List Of Top 10 Tiles Manufacturers In The USA
1. Arizona Tile
Arizona Tile has been in the tile manufacturer market for almost 35 years now. It is a family-owned business founded by CEO John Huarte. Arizona Tile is one of the longest-running tile manufacturing companies in the USA. Their legacy is held intact by the highest quality of ceramics they provide for people's homes.
Arizona Tile's product range includes a variety of tiles and ceramics such as porcelain, ceramic, glass, granite, and stone, slabs like quartz, marble, granite, and more, and other installation products. If you want your tiles to stand out and complement the setting of your place, Arizona Tile is a good call.
2. Mohawk Industries
Mohawk Industries is a tile manufacturing company based out of Calhoun, Georgia. They are one of the world's leading tile providers. They market and sell tiles across four continents. As a tile manufacturer, Mohawk Industries has a multi-faceted flooring portfolio that includes soft flooring products (broadloom carpet, carpet tiles, carpet cushions, and rugs), complex flooring products (natural stone, and hardwood flooring), laminate flooring, sheet vinyl, and luxury vinyl tile as well as ceramic and porcelain floor & wall tiles and quartz countertops.
Established in 1875 by William Shuttleworth and his four sons, Mohawk Industries employs over 43,000 workers and employees across the continents of Asia, North America, South America, and Australia. The tile company provides high-grade clay tiles with the best luster and finish. If it is a wide variety and high-end products that you are looking for - Mohawk Industries should be your go-to option.
3. Dal-Tile Corporation
When it comes to installing tiles for bathrooms, exteriors, kitchens, or roofs - style becomes a major deciding factor. Dal-Tile Corporation is a manufacturer providing tiles and ceramics for every location in and outside your house with a touch of style.
Established 75 years ago, Dal-Tile Corporation is one of the USA's top tile manufacturers who stand out in the crowd because of their durable, affordable, and stylish tiles. Dal-Tile Corporation hires the best interior designers for inspiration to produce the best kind of tiles.
Dal-Tile also provides its customer base with an option of Style Studio, where they can see for themselves which tile design suits them the best. Some of Dal-Tile's signature products are wood look tiles, subway tiles, stone-look tiles, and concrete-look tiles.
4. Florida Tile
Founded in 1954, Florida Tile is a US-based tile company with the most extensive glazed and unglazed porcelain, floor, and ceramic wall tile. The company is based in Lawrenceburg, Kentucky. Florida Tile is also one of the USA's biggest importers and distributors of ceramic and porcelain wall and floor tile, natural stone, glass, and metal tiles.
In 1990, Florida Tile became the first US tile manufacturer to produce a large glazed wall tile with a single pass through the kiln. The company has undertaken many green initiatives to battle climate change. So, if you believe in the cause - Florida Tile should be your list. Even if it is not the climate you want to improve, Florida Tiles' durable tiles are one of the best options for your exteriors.
5. Crossville Inc.
Crossvile Inc. is an American tile manufacturer known for its tiles' longevity. The company is also known for its sleek and stylish mosaic and grain-design tiles mainly used for offices and airports.
The company's website provides a room visualizer where customers can use simulations to check out various style combinations for their rooms, exteriors, and countertops. Crossville Inc. is also famous for hiring top-grade architects and keeps installers on retainer for a high payroll. They provide every resource available to them to any customer who wants to install its tiles in their homes.
6. American Olean
Established in 1923, American Olean is an American tile company best known for their extensive palette of tile colors. The company produces stone looks, concrete, marble, wood, and quarry tiles.
If you are a homeowner and want to have many choices regarding the color of your flooring, American Olean is the tile manufacturer for you. They are not just about colors and style but also about high-quality products that won them 2021's most trusted tile manufacturing brand in the USA, per The Lifestory Research's polls.
7. Emser Tile
Emser Tile is an American tile manufacturer established in 1958. It is the world's largest privately-owned designer, producer, and marketer of tiles and natural stones.
Emser Tile provides unparalleled service and various products, such as porcelain, ceramic, metal, glass, quarry, decorative accents and mosaics, cut-to-size stone, setting materials, and custom-manufactured products for their customers' exterior and interior flooring and backsplash. Emser Tile's vast production network stretches across almost every US state.
8. Marazzi USA
Since 1935, Marazzi USA has been the leading tile company of Italian ceramic tiles in the USA. Marazzi USA provides many products like porcelains, glazed ceramics, glass mosaics, and metallics.
Started by Italian immigrants, Marazzi has a vast network of partners across different parts of the world. If you want an authentic Italian touch for your house, Marazzi USA is the tile manufacturer for you. They provide highly professional customer service with high-quality tiles at affordable prices.
9. Hakatai
Hakatai is a US-based tile manufacturer that provides custom-designed tiles for its customers. Hakatai's Glass Tile-Bohemia series is one of the company's best creations. Hakatai derives its name from Hakatai Shale - a Mesoproterozoic rock formation with significant exposures in the Grand Canyon, Coconino County, Arizona.
As mentioned earlier, Hakatai is best known for its custom-designed tiles. They provide tiles the way their customers want. Hence, Hakatai is the best option for flooring and wall tiling of creative office spaces and homes. They are one of the largest importers and distributors of bathroom tiles in the USA. Hakatai's Alchemy Series is also very famous among its existing customers.
10. Bedrosians Tile & Stone
Based in Portland, USA, Bedrosians Tile & Stone company was founded in 1948. They are a major distributor and manufacturer of everyday tiles at affordable prices. Today, the company has 44 branches located throughout the USA.
They provide an array of porcelain tile & natural stone slabs for flooring, walls & countertops.
Conclusion
Tiles and ceramics have become a significant part of homes in the 21st century. Not only do they provide a stylish concoction to your house, but they also help establish an aura. The type of tiles you use for your interiors, exteriors, countertops, and bathroom reflects your personality.
A home with an aesthetic combination of tiles is a soothing experience in itself. While buying tiles from a tile company, you must know the manufacturer's background and pricing. You must also check to see if they meet the requirements that you want your flooring to mirror. I hope this blog helps you through that.
About Us
Founded in 2021, Ijaro Ceramic is one of the leading tile manufacturers and brands. We specialize in various products such as porcelain, bathroom tiles, walls, and countertops. Over the years, we expanded our network into the US and European markets.
Ijaro Ceramic is known to use only state-of-the-art technology for manufacturing high-quality tiles. With hard-earned fame and an excellent work ethic, we are on the path to leading the tile manufacturing market in India and the world. Check our collection by clicking here.