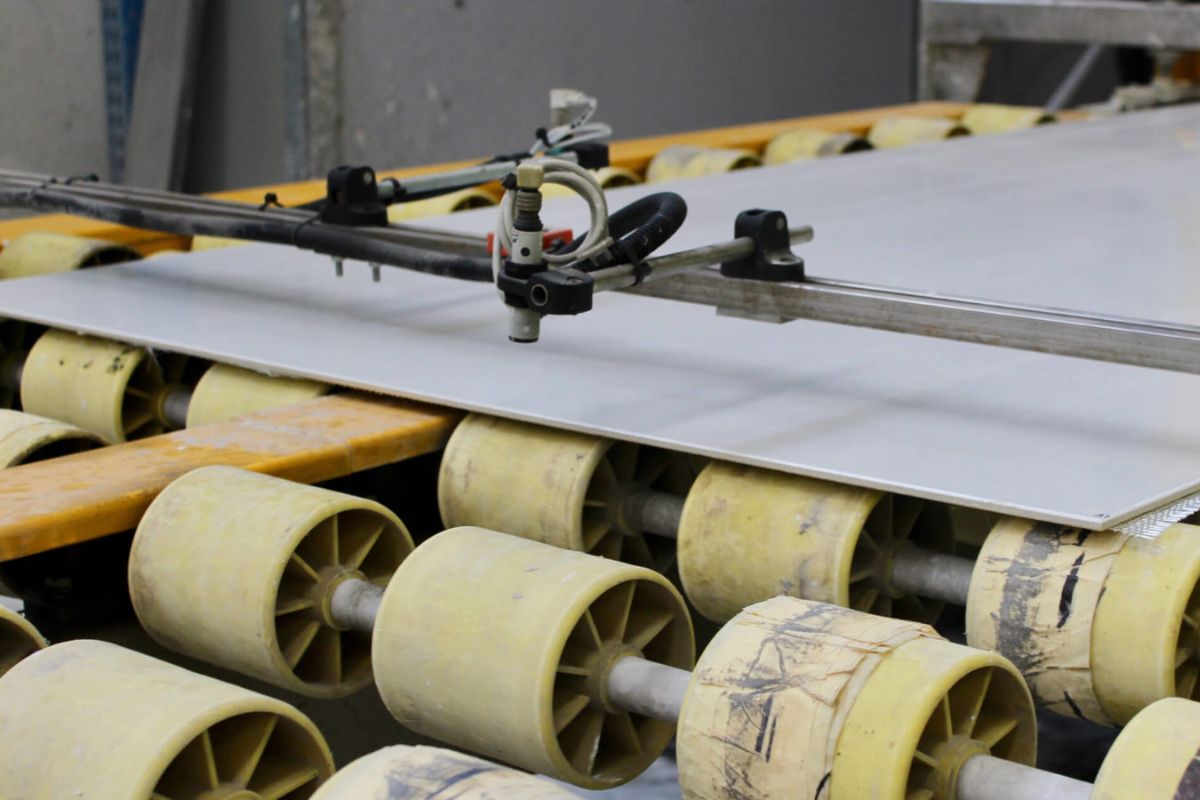 Porcelain tile has become increasingly popular for home renovations and new construction due to its durability and aesthetic appeal. With so many porcelain tile manufacturers on the market, it can take time to choose the best one for your job. To help you make an informed decision, this article provides a comprehensive list of the top porcelain tile manufacturers and reviews their products in terms of quality and cost. With this information, you can confidently select the tile best suits your needs and budget. Whether you need tiles for the bathroom, kitchen, or any other part of the home, this guide will help you make the right choice.
Review of Top Porcelain Tile Manufacturers
Dal-Tile Corporation is one of the world's largest ceramic tile and natural stone manufacturers. Headquartered in Texas, Dal-Tile has over 30 manufacturing plants worldwide and produces various tile products for commercial and residential use.
Dal-Tile is a publicly-traded company on the New York Stock Exchange and is a member of the S&P 500 index. The company has a long history of profitability and has been a trusted name in the tile industry for over 70 years.
Dal-Tile is a company you can trust to provide high-quality products if you are in the market for ceramic tile or natural stone.
Mohawk Industries is a leading manufacturer of flooring products. The company offers a wide variety of flooring products, including carpet, laminate, tile, and hardwood. Mohawk Industries has a long history of providing quality flooring products to homeowners and businesses worldwide.
Mohawk Industries is publicly traded on the New York Stock Exchange (NYSE: MHK). The company's headquarters are located in Calhoun, Georgia, USA.
Saint-Gobain is one of the world's leading manufacturers of tiles. The company has been in business for over 350 years and is headquartered in France. Saint-Gobain tiles are used in various applications, including flooring, walls, and ceilings. The company's products are available in multiple materials, including ceramic, porcelain, glass, and stone.
Saint-Gobain is a great option to consider. The company's products are backed by a long history of excellence and craftsmanship.
Ijaro ceramic is one of the largest ceramic tile manufacturers in India. Ijaro ceramics offers a wide range of products, like GVT/PGVT, Porcelain Tiles, Wall Tiles, Floor Tiles, Parking Tiles, Slab Tiles, Step Riser Tiles, And more. The company also has a presence in the international market, and its products are exported to other countries.
Ijaro Ceramic is a trusted tile company in the industry, and it is known for its quality products and innovative designs. The company is always looking for new ways to improve its products and services. It has a dedicated team committed to providing the best possible experience to its customers.
RAK Ceramics PJSC is a public joint stock company in the United Arab Emirates. The company was founded in 1989 and is today one of the world's leading ceramic tiles and sanitaryware producers. RAK Ceramics PJSC is listed on the Abu Dhabi Securities Exchange and has over US$ 4 billion market capitalization.
The company operates several manufacturing facilities in the UAE and India, Bangladesh, China, Iran, Oman, Saudi Arabia, Syria, and Vietnam. RAK Ceramics PJSC produces a wide range of products, including floor and wall tiles, tableware, sanitaryware, and mosaics. The company's products are sold in over 160 countries worldwide.
RAK Ceramics PJSC is a major player in the global ceramics industry and is one
3M tiles are a popular option for home and business owners looking for a durable, easy-to-clean flooring solution. 3M tiles are made from various materials, including vinyl, stone, and ceramic. They are available in many colors and styles, so you can find the perfect match for your space.
3M tiles are a great option for high-traffic areas because they are durable and easy to clean. You can vacuum or sweep them regularly to keep them looking like new. 3M tiles are also fire-resistant and slip-resistant, making them a safe choice for your home or business.
If you're looking for a durable, easy-to-clean flooring solution, 3M tiles are a great option.
Kyocera Corporation is a Japanese multinational ceramic and tile company headquartered in Kyoto, Japan. Kyocera is the world's second-largest producer of fine ceramics after Saint-Gobain and also produces semiconductor packages, printed circuit boards, solar power generating systems, mobile phones, fax machines, copiers, printers, satellite radios, and tasers. The company was founded in 1959 as a joint venture between Kyoto Ceramic Co., Ltd. and Yamasa Co., Ltd. to produce ceramic insulators for television picture tubes. Kyocera acquired the majority stake in the incident in 1963 and renamed the company Kyocera Corporation in 1969.
What Sets Ijaro Ceramic Apart From Other Porcelain Tile Manufacturers?
When it comes to finding the best porcelain tile manufacturers in the world, one company stands out above the rest: Ijaro Ceramic. As a leading manufacturer of top-quality porcelain tiles, Ijaro Ceramic offers an extensive range of options for both commercial and residential use. From classic, timeless designs to the latest trends, We have something for everyone.
What sets Ijaro Ceramic apart from other manufacturers is our commitment to quality. Each tile is crafted using the finest materials and state-of-the-art manufacturing techniques to ensure durability and long-lasting beauty. The tiles are also available in a wide range of sizes, colors, and patterns, which makes it easy to find the perfect match for any project.
In addition to our exceptional porcelain products, Ijaro Ceramic also provides exceptional customer service. Our team of experts is always available to answer any questions and provide guidance on product selection.
If you're looking for a reliable and high-quality porcelain tile manufacturer, Ijaro Ceramic is a clear choice. With our commitment to quality and customer service, we are sure to have something that will meet your needs and exceed your expectations.
Also See: Top 10 Leading Ceramic Tiles Manufacturers Across The Globe
To Conclude
As we can see, many porcelain tile manufacturers worldwide are trusted and have a good reputation. All of them have their advantages and disadvantages. Ultimately, it is up to the customer to decide which supplier is the best for their needs. Contact Ijaro Ceramic - The Best Porcelain Tile Manufacturer for the best porcelain tile to ensure you get the best quality product.