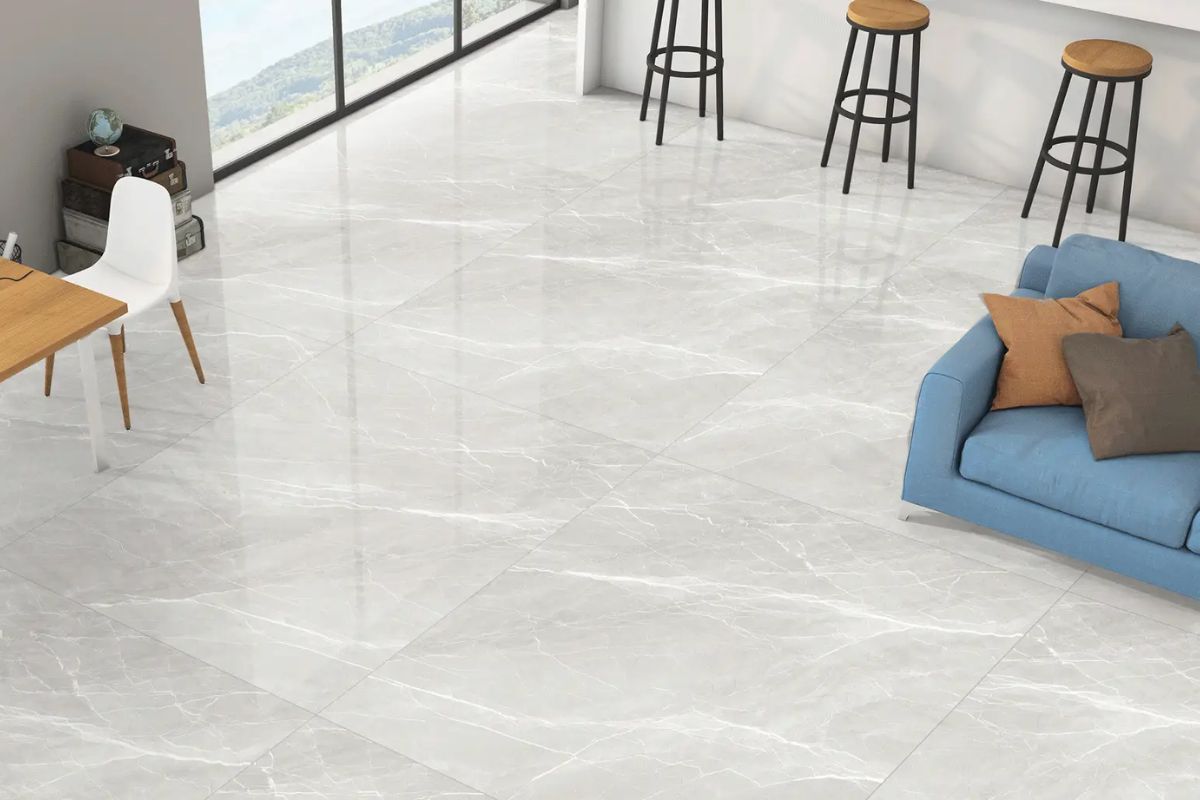 There is no doubt about it that the best floor tile manufacturers make your home warm and welcoming by providing excellent floor tiles. But there are many parameters that can still affect your flooring i.e. floor tile size, tile color, material and appearance. Of course, the biggest factor is the size of the floor tiles among all these. If you make any mistake in choosing the size of the floor tiles, then the design will be spoiled completely.
There are only a few sizes of floor tiles that can be used for every space in the house. But most of the tiles have specific implementations. That's why you should have proper knowledge of sizes and the art of implementing them at the perfect place. Don't worry, it's not rocket science.
If you don't know anything about the sizes of floor tiles, then reading this blog will help you a lot in choosing the size.
Things To Look Out For Choosing Floor Tiles Size
1. Estimate The Dimension Of Your Space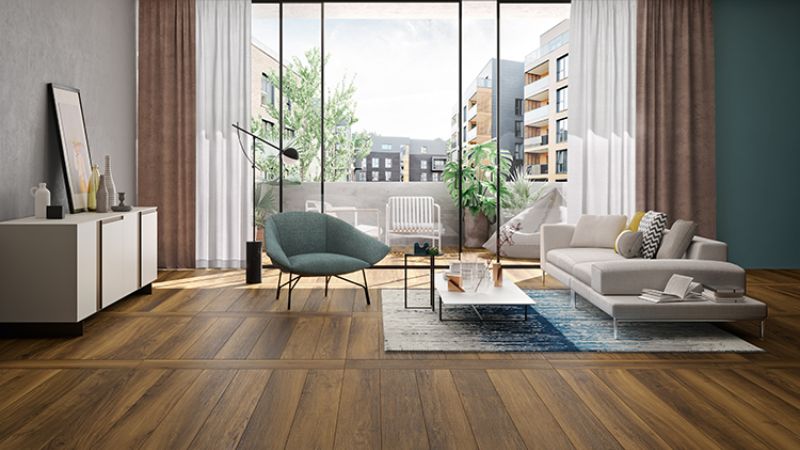 As one of the experienced floor tiles manufacturers, Ijaro Ceramic would always suggest that you must inspect your space thoroughly before choosing tiles. You will be able to choose the right tile size only if you have a proper idea of ​​the dimensions.
Let us understand through some examples.
Suppose you want floor tiles in the living room and parking. That's why you come to select the appropriate tiles. While choosing the tiles, it is very important to have an idea of ​​your living room and parking space.
If your living room is spacious and wide then you should stick to sizes like 60x60 or 80x80 cm floor tiles. But if your living room is long in length, then you should choose rectangular floor tiles of size 60x120 cm.
As a result, you will not see unusual arrangements in your room and the floor will get a smooth look. Moving ahead, if we talk about parking space then you need large-size tiles which are strong and resilient. Because the parking floor has to face extreme climatic changes, so keep in mind that the grout lines should be minimal. That's why we suggest that 40x40 cm tiles will be the perfect choice for you.
If you have problems estimating the dimensions of your space. Then you can talk to experts for a piece of advice.
2. Tile Sizes That Suit Your Floor Design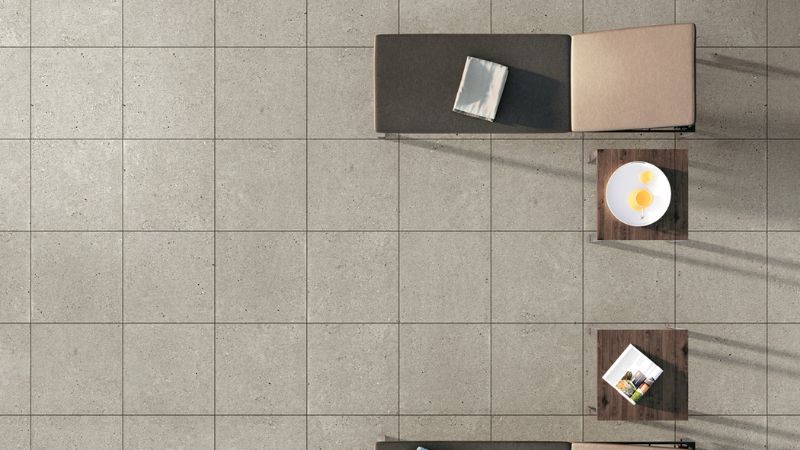 Once you have determined the dimensions of your space, now it is the turn of the design. The size of the floor tiles has a lot to do with the design and pattern you are opting for. Let us understand this aspect from the story of one of our customers.
Being one of the leading floor tile manufacturers, we have customers who come to us with many unique needs. A few days back, one of our customers wanted floor tiles for their living room. But the point was that he wanted a beautiful floral design on his floor.
That's why the size of the tiles we provided them was different for various sections of the floor. For the petals of floral design, we provided rectangular tiles of 80x120 cm. But for the flower core, nano-vitrified tiles 60x60 were used.
Therefore, according to the design, the size requirement of the tiles also varies. If you can choose the right tiles for a good design, then magic happens!
3. Nature Of The Tiles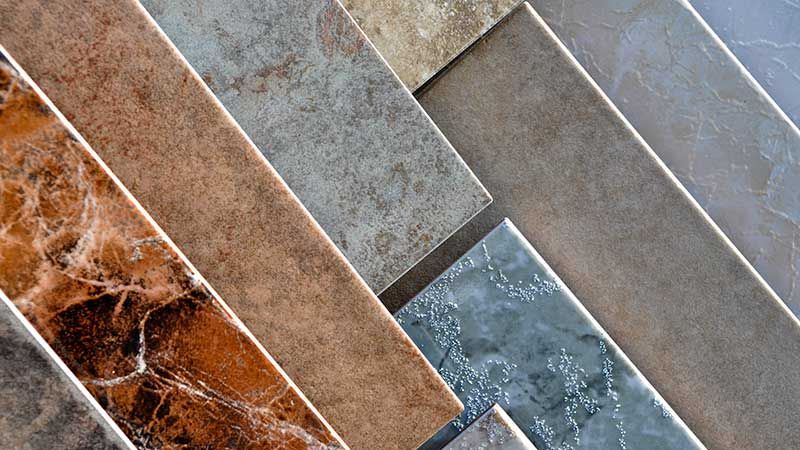 So far we have talked about space and design. But these two aspects were indirectly connected to the tiles. But there are factors which are directly related to tiles. That is the texture of the tiles and their nature. That's why they also play an important role in deciding the size of the tiles. let's see how?
For example, if you are choosing porcelain tiles for the bathroom, then you should choose large porcelain tiles for flooring. We believe 160x320 porcelain slab tiles will be a great choice for a bathroom floor & wall. It is because these tiles are easy to care for and maintain.
You can clean these tiles easily and they are also durable & water-resistant. But make sure to buy only from the best tile manufacturers because you will not find quality and beauty everywhere
Why Ijaro Ceramics Should Be Your First Choice?
Ijaro ceramics is India's one of best tiles manufacturers. We have a variety of floor tile sizes to suit your every space. We understand the needs of our customers and have earned thousands of happy faces to date. Be a part of our global family and make your space elegant. Go through our collection and feel free to ask anything.