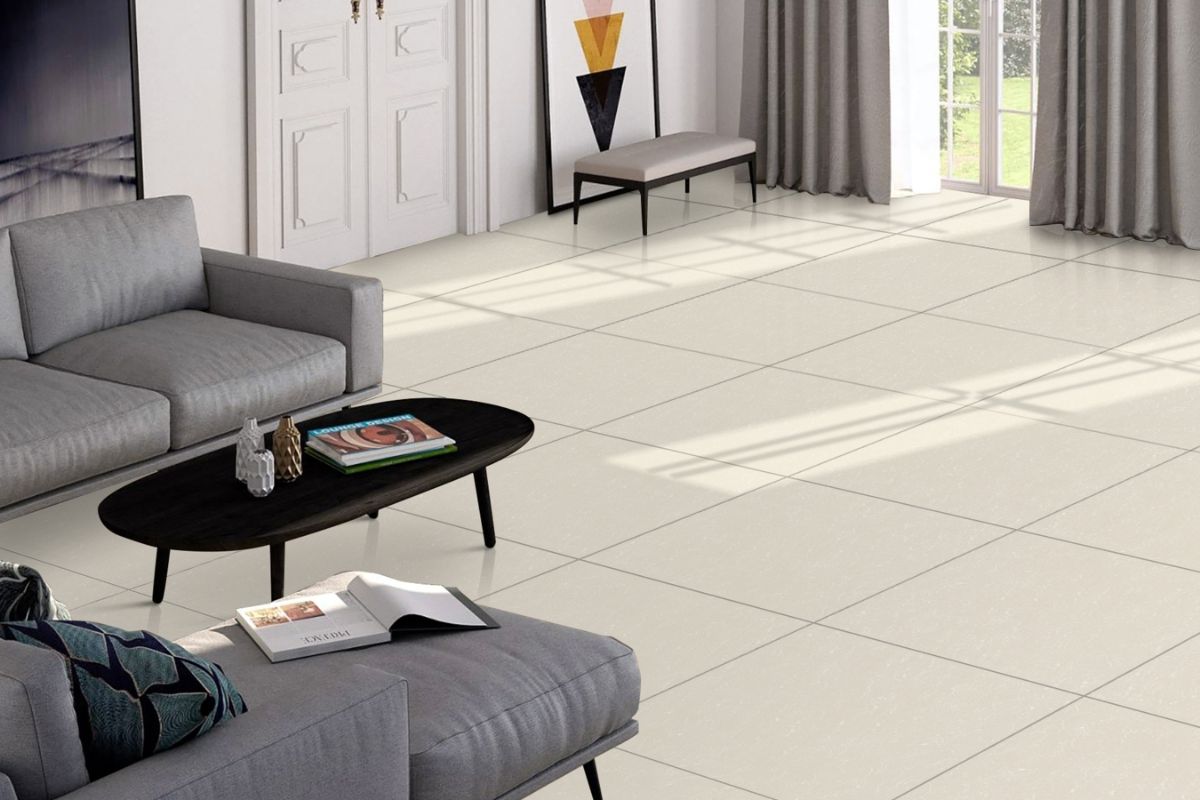 Have you ever walked into a room and felt instantly transformed by the tile layout? If so, you're not alone! The right floor and wall tile layout, size or type can profoundly affect a space's overall look and feel. In addition to being aesthetically pleasing, a well-designed tile layout can also be functional and practical. For example, a herringbone layout is often used in high-traffic areas because it is less likely to show dirt and grime.
There are endless possibilities regarding tile layouts – the only limit is your imagination! If you're looking for inspiration, check out our collection of tile layouts from some of the world's top floor tile manufacturers and wall tiles manufacturers.
Your home is your personal space that reflects your taste and style. Every element in your home, from the furniture to the décor, should be carefully selected to achieve the desired look and feel. The floor and wall tiles are one of the most important elements in your home as they cover a large surface area and significantly impact the look of your space. So choose carefully.
But don't worry; we're here to help! This blog post will show you how they can transform your space. Here are pointers that will make your selection task easier.
1. Choose The Appropriate Size, Pattern And Layout
Your tile structure can make a big difference in your space's overall look and feel. Remember a few things when choosing a form for your tile.
The first is the size of your tile. The tile size will dictate the overall design of your space. Consider a smaller tile size if you have a small space and a larger tile size for a large area. The second thing to keep in mind is the shape of your tile. It can reflect the overall layout of your space.
For example, choose a square tile if you have a square space. The third thing to keep in mind is the pattern of your tile. There are a lot of factors to consider when choosing the right tile layout for your space. The size of the room, the type of tile you're using, and the overall aesthetic you're going for all play a role in the decision-making process.
But what many people need to realize is that the layout of your tile can have just as big of an impact on the overall look of the space. The wrong tile layout can make a room feel cramped and uncomfortable.
2. Choose The Right Type For Your Floor Or Wall Tile
Regarding tile, there are two main types: ceramic tile and porcelain tile. Both have distinct benefits, so choosing the right type for your project is important.
For example, Porcelain tile is durable and easy to clean, making it a great choice for high-traffic areas like kitchens and bathrooms. Also, it is a great way to add visual interest to your space, and it comes in a wide variety of colors, styles, and sizes.
3. Tips And Tricks For Nailing Your Tile Layout
Regarding tiling, you should keep a few things in mind to ensure your layout looks its best. Here are a few tips and tricks to help you get started:
1. First, plan your design. Decide where your tiles start & end and what kind of pattern you want to create.
2. Once you have your layout planned, it's time to start tiling. Begin by applying adhesive to the back of your first tile, and then affix it to the wall.
3. Continue applying tiles, following your chosen pattern. If you make a mistake, simply remove the tile and start again.
4. Once your tiles are in place, allow the adhesive to dry completely. Then, enjoy your new, beautiful tile layout!
4. The Power Of Pattern: Why Tile Layout Can Transform Your Space
When considering the right tile layout for your space, always keep in mind the room's overall aesthetic. For a modern look, opt for a geometric pattern such as a chevron, herringbone, or diamond pattern. If you're looking to create a timeless look, a classic grid pattern creates an elegant, uniform look. For a more eclectic look, mix and match shapes and colors for an eye-catching statement.
It's also important to consider the size of the tiles. Opt for larger tiles with more impact if you want to make a bold statement. On the other hand, smaller tiles create a more subtle look and can create interesting patterns. Nowadays, floor tile manufacturers and wall tiles manufacturers are making numerous patterns to choose from, So selecting the right design is significant.
Tip: If you're looking for a unique way to add texture to your space, consider combining floor and wall tiles.
In conclusion, floor and wall tile layouts can transform a space. Using the right combination of tile size, pattern, and color, you can create an eye-catching design that will be the talk of your next party. The options are limitless with tiling, and you can create an attractive look that is all your own. Don't be afraid to experiment and have fun with it. With the right layout and design, you'll have a space you will be proud to show off. And don't forget to check the large collection from leading floor and wall tile manufacturer Ijaro ceramic.